Search Engine Optimization (SEO) is one of the most talked about online retail tools today. Businesses of all sizes from every corner of the Valley of the Sun are hiring SEO consultants. A company like Dabaran should be at the top of your list if you are looking for Phoenix SEO services. The Phoenix Metro area is still one of the fastest growing places in the United States. This means your business will need to bring in some serious SEO muscle to keep up. Here are five reasons why optimization should be in your short and long term business plans.
Get in touch with us to get started on an SEO campaign that contributes to the growth and success of your business!
Contact US
Your competition is optimizing their websites for top performance, so if you don't, they've got a leg up on you. One of Dabaran's top priorities when you partner with us is to understand what your rivals are doing. Our competitor analysis isn't just a matter of keeping up with the Joneses. We believe that when you know the choices your competition and peers are making, you can understand what the market is doing. Dabaran reviews your competitors to make your own SEO campaign better. This analysis allows us to see what is working already for businesses in your industry and incorporate it into your plan.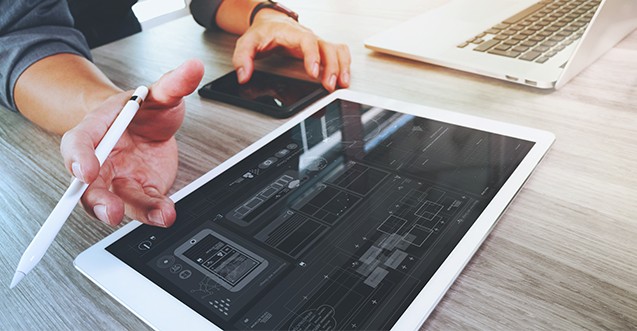 This is especially true when it's done by a recognized industry leader like Dabaran. It's low risk because of our track record and good business practices. Paying attention to your SEO is a high reward proposition because our optimization plans will increase your web traffic and make you more money. Our passion for good business practice is backed up by our transparency. It is important for Dabaran to keep our clients in the loop on exactly what we are doing to help your business. We offer weekly reporting as well as access to our SEO dashboard, which delivers the stats for your SEO campaign in real time. Other Phoenix SEO companies can't offer this level of accountability.
Search Engine Optimization's main goal is to raise your company's profile on the major search engines. As a top Phoenix SEO agency, Dabaran knows how to do that in a few different ways. On-page optimization is a good place to start. We make sure what you are saying on your company's web page is conveying the right information to search engines. We combine this with making sure the nuts and bolts of your website are correct. Problems with your URL, sitemap or other technical issues could cause search engines to overlook your site.
Free Advanced SEO Audit
Audit Your Website's SEO Now!
Get a comprehensive SEO report in less than a minute. Identify SEO deficiencies that are preventing your site from ranking at the top.
Search engines evaluation a range of factors to rank a website.
Our SEO audit till performs a deep crawl of your site to help identify problems that are holding it back.
MAKE A MOVE
Stop guessing and start making concrete moves toward better search engine rankings, more website traffic and a better online marketing strategy. We're here to help your business reach the top.
Contact us today!