About The Client?
Chile Monster's owner has an affinity for chili,which is why she started a home-based business which eventually catapulted to a full-fledged e-store. She now sells Hatch green chili and several other related products at competitive prices. The owner has also partnered up with famous local restaurants and offers exclusive dinner packages. Customers can buy their favorite chili on a secure platform.
The Challenge?
New Mexico Chile is a highly niche product, in that it's only available for harvest for a few months in the whole year in a specific region. Due to this limited availability, entrepreneurs have found strong demand for the food, from California to New York and even all the way up in Alaska. Since the product is enjoyed by many, e-tailers have rushed to meet the demand, hence adding strong competition.
The Solution
Dabaran helped the client initially target medium competition keywords, which had abundant potential to be strong revenue generators. We also optimized the site for high competition, more generic keywords that competitors were vying for. Our mixed keyword strategy allowed the client to start making more sales just weeks into the SEO campaign. As we progressed, we ranked for tougher keywords too.
THE RESULTS
www.chilemonster.com
Target Keyword: buy new mexico green chile
Ranking: 2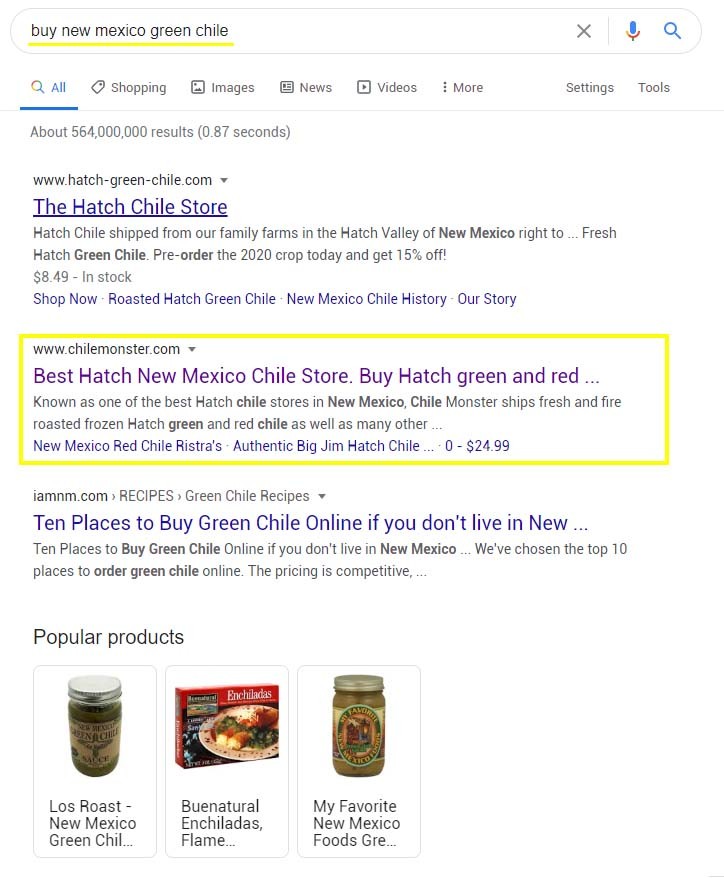 Target Keyword: hatch chile stores
Ranking: 3
Target Keyword: hatch green chile store
Ranking: 2
Target Keyword: hatch new mexico green chile
Ranking: 2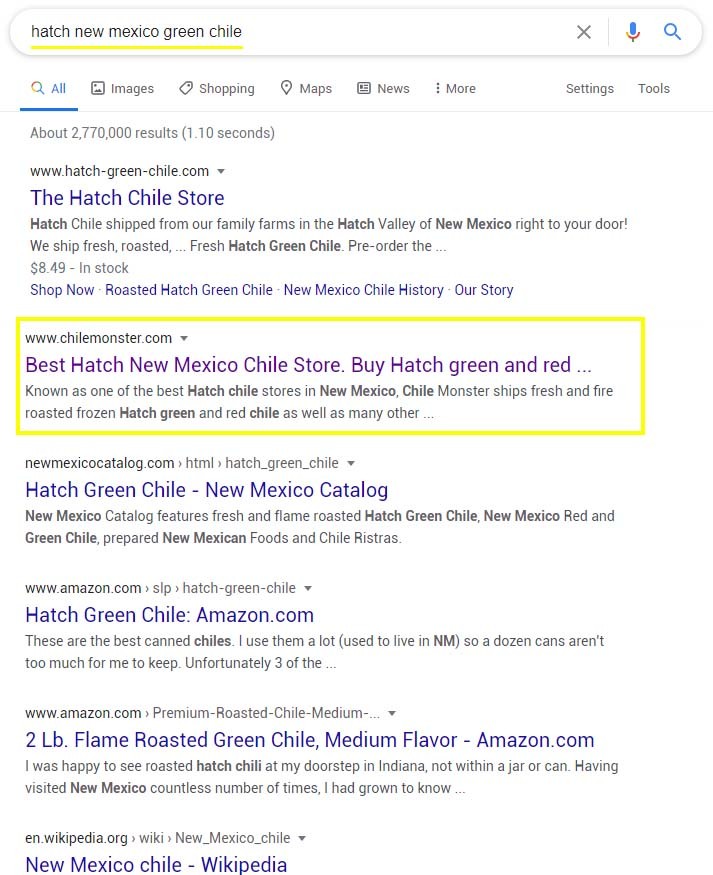 Target Keyword: new mexico green chile for sale
Ranking: 1
Target Keyword: new mexico green chile shipped
Ranking: 2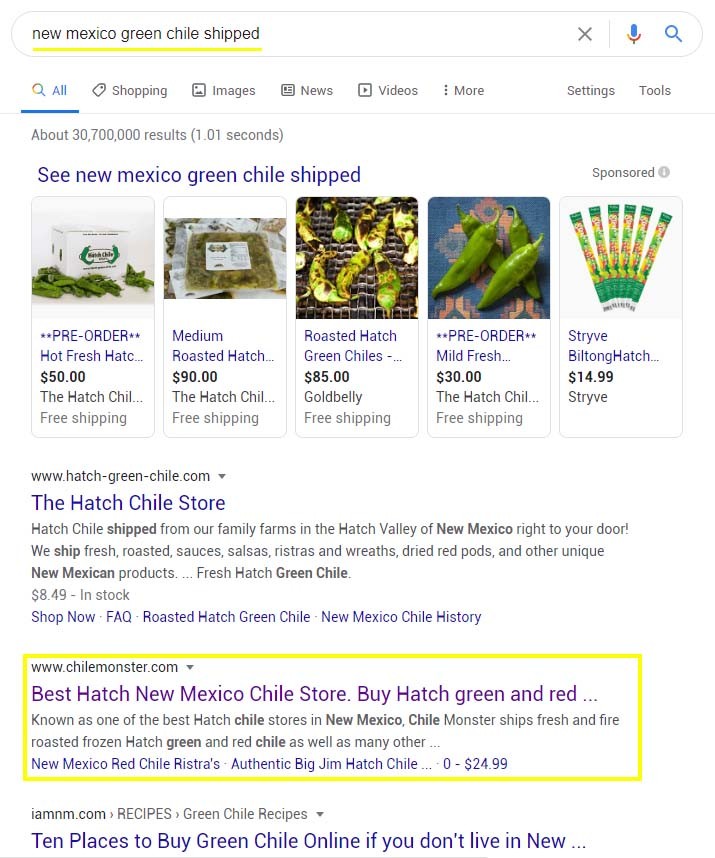 MAKE A MOVE
Stop guessing and start making concrete moves toward better search engine rankings, more website traffic and a better online marketing strategy. We're here to help your business reach the top.
Contact us today!