About The Client?
IPaintMyMind is a non-profit organization based out of Chicago that uses art to better their communityThey use partnerships with large companies like Adidas, LinkedIn, and DocuSign to fund art programs for schools and underserved communities. Their mission is to bridge the gap between artists who need work, companies who want to give back, and communities that want art instruction and production.
The Challenge?
IPaintMyMind is in a unique position as a facilitator between many different entities. Artists need to know they are a place where they can find work. Businesses need to know IPaintMyMind is a great non-profit to partner with to help philanthropic endeavors. Schools and community organizers need to know how they can access what IPMM is offering. Dabaran's challenge was to get their message to more people in all of these areas.
The Solution
Dabaran's solution for IPaintMyMind's complex client base involved a comprehensive non profit SEO plan that included every aspect of our company.On-site optimization and off-site link building were just the tip of the iceberg. We also had our team of copywriters produce articles and blogs that promoted their non-profit to businesses, schools, and artists in their local area and beyond. Our plan was able to raise IPMM's profile across the board, reaching all kinds of prospective partners.
THE RESULTS
www.ipaintmymind.org
Target Keyword: rent art online
Ranking: 1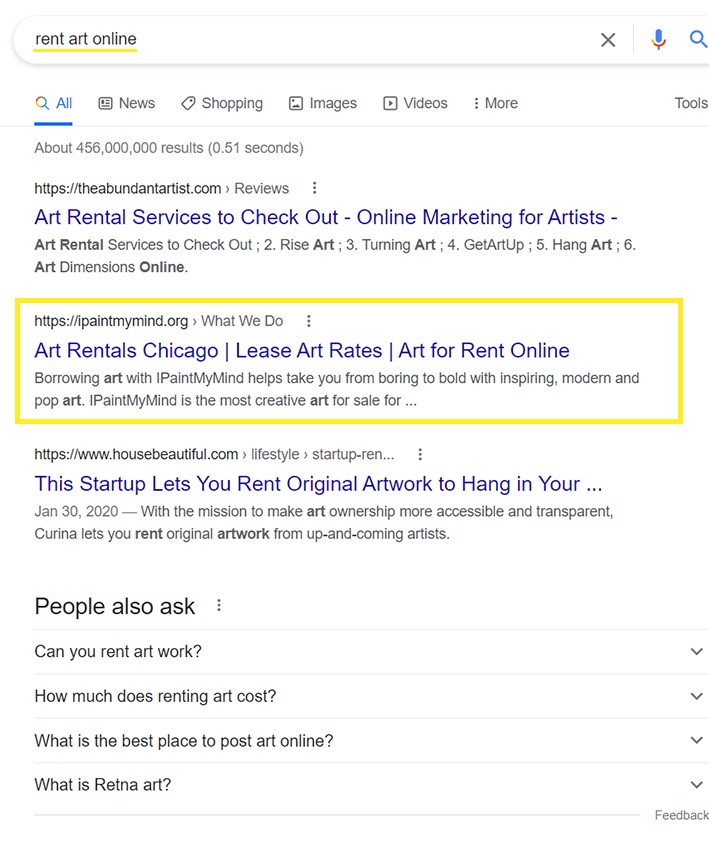 Target Keyword: art rental rates
Ranking: 2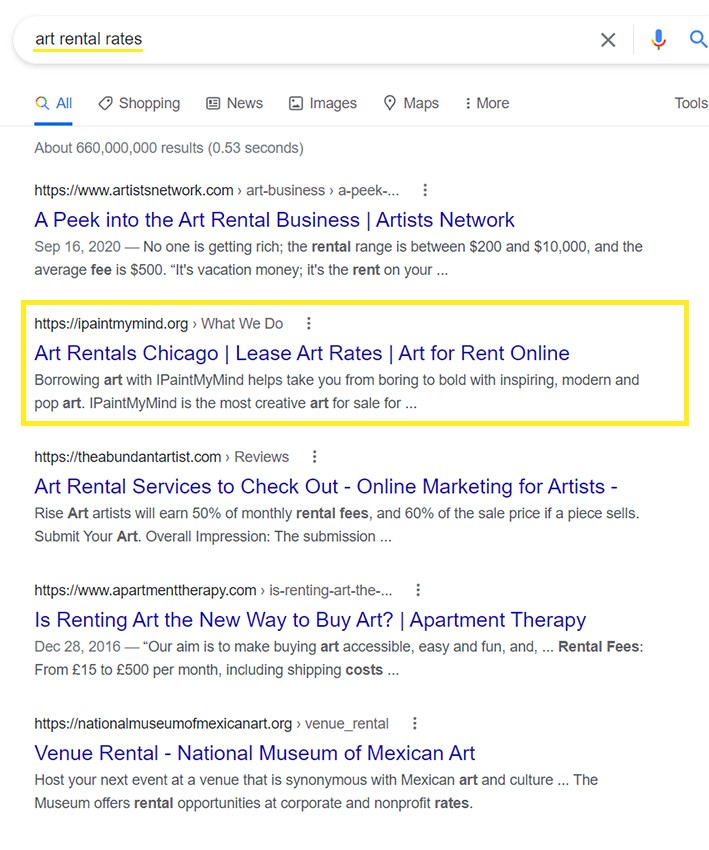 Target Keyword: art leasing companies
Ranking: 3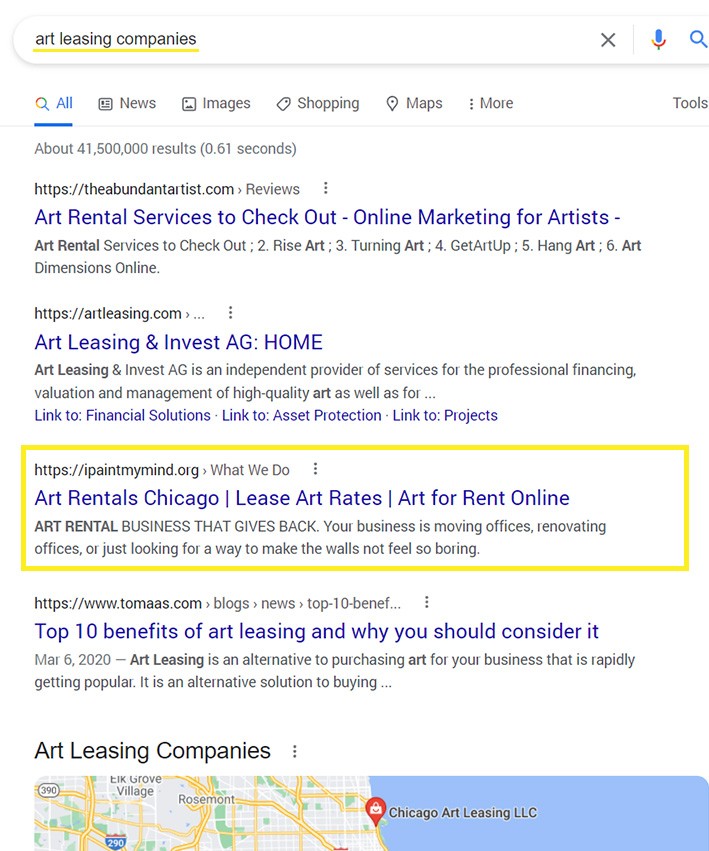 Target Keyword: art leasing business
Ranking: 3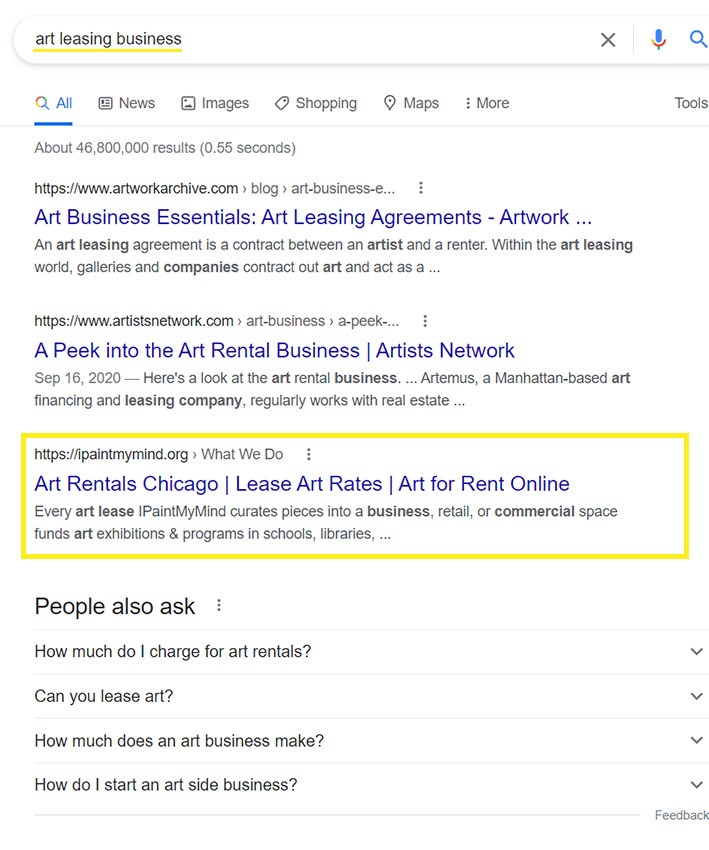 Target Keyword: non profit art organizations chicago
Ranking: 4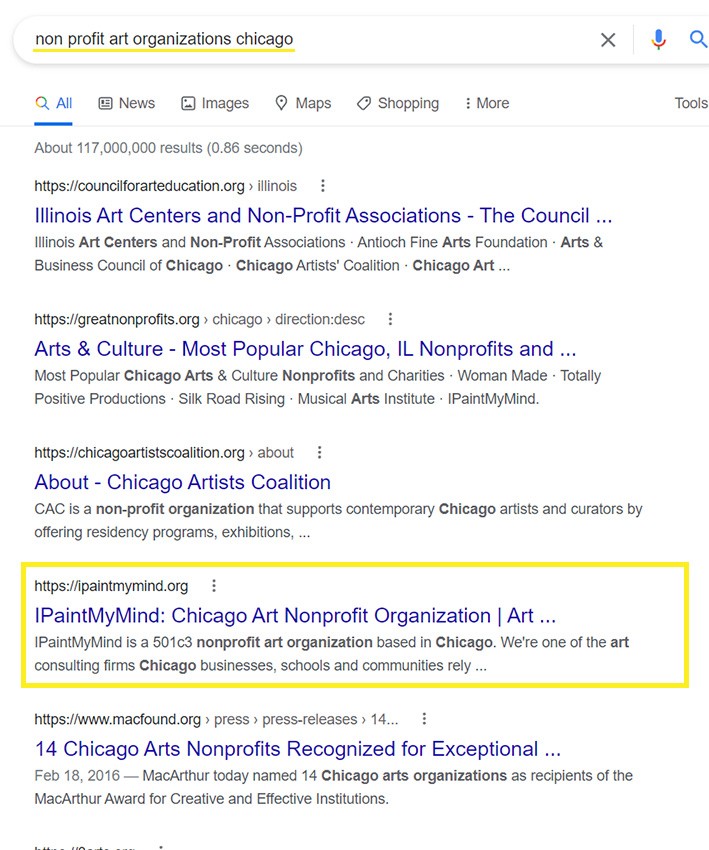 Target Keyword: art lease
Ranking: 3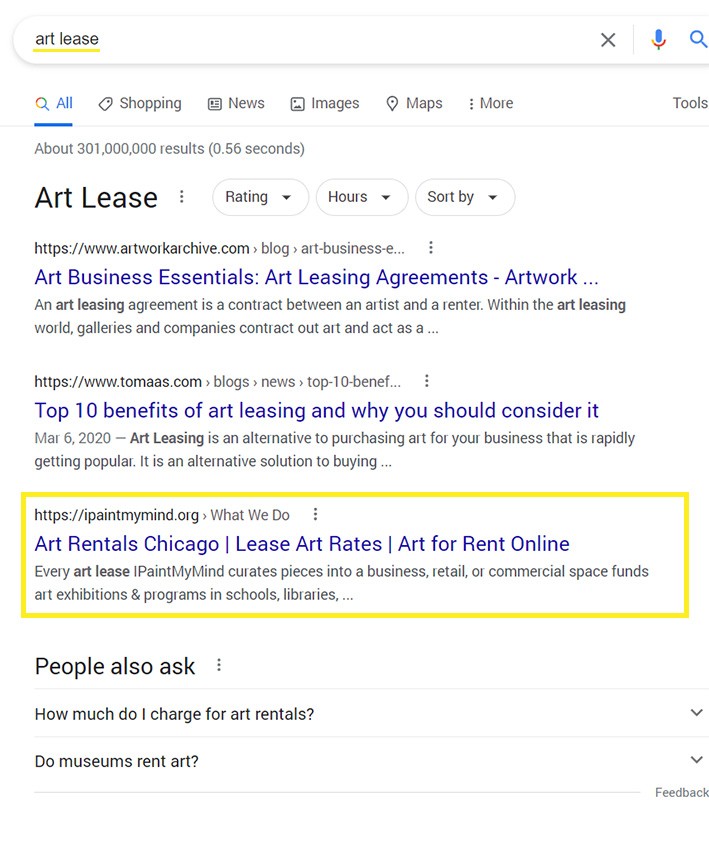 Target Keyword: art rental business
Ranking: 4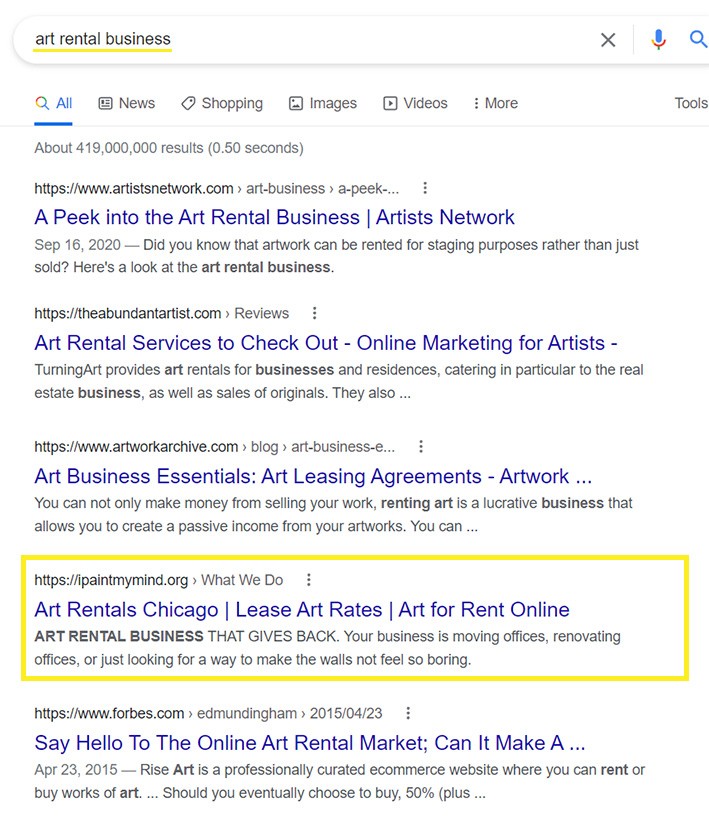 Target Keyword: workplace murals
Ranking: 7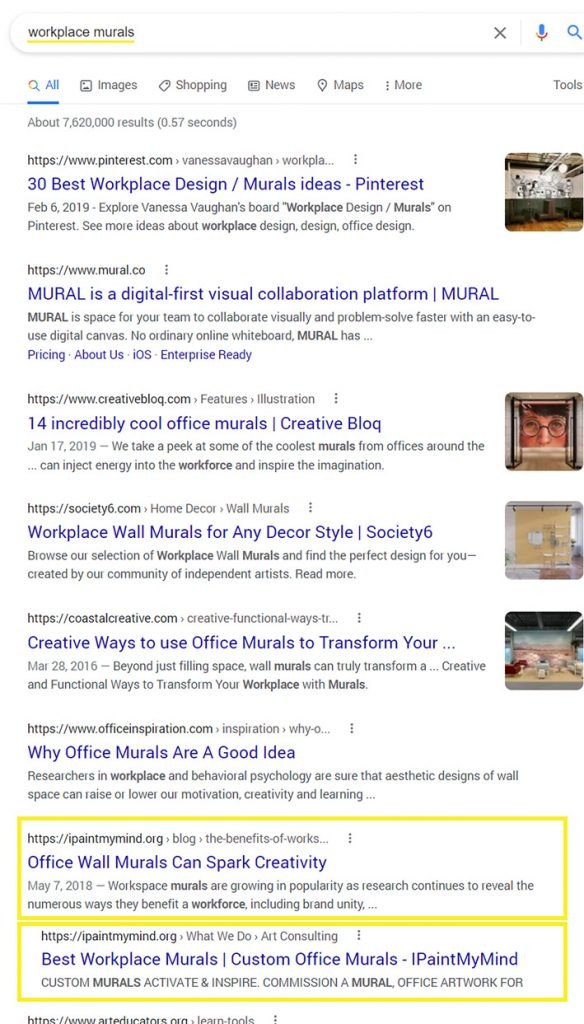 MAKE A MOVE
Stop guessing and start making concrete moves toward better search engine rankings, more website traffic and a better online marketing strategy. We're here to help your business reach the top.
Contact us today!