Zoya G specializes in personalized hair extensions and non-surgical hair replacement methods in the Dallas, Texas area. Over 20 years ago, the owner of Zoya G started to experience hair loss. She didn't feel like herself, and after getting a hair replacement, she got her confidence back. Ever since, her goal has been to provide other women hair recovery services to bring back their strength, confidence, and rediscover themselves.
Zoya G is located in the Dallas-Fort Worth metropolitan area, which means competition in the hair extension and hair replacement industry is immense. We needed to not only appear in the search results for anyone in the Dallas area looking for hair extensions or replacement, but we also needed to outrank all the competition in the area. Since most people begin their search for services online, we needed to be in the top three results to stand out.
The first part of the Dabaran strategy was to assess and optimize Zoya G's on-page content. After extensive keyword research, we helped them modify title tags, meta tags, and implement keyword density improvements in their content to help them appear in more relevant searches. We then focused on off-page SEO campaigns, which involved diversified link-building to boost Zoya G's domain authority and push them above the competition in the SERPs.
THE RESULTS
www.zoyag.com
Target Keyword: hair extension for fine hair dallas
Ranking: 1
Target Keyword: cold fusion great length hair dallas
Ranking: 2
Target Keyword: invisible hair extension dallas
Ranking: 2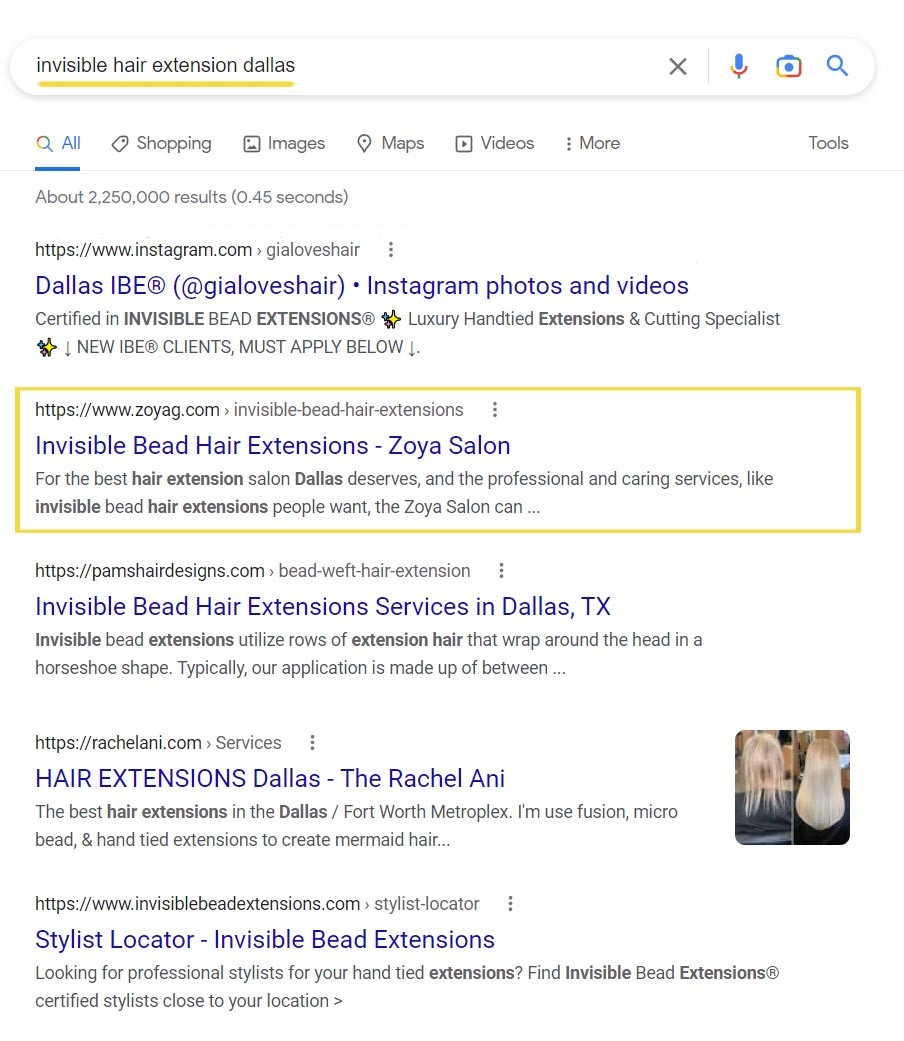 Target Keyword: nbr hair extensions dallas
Ranking: 2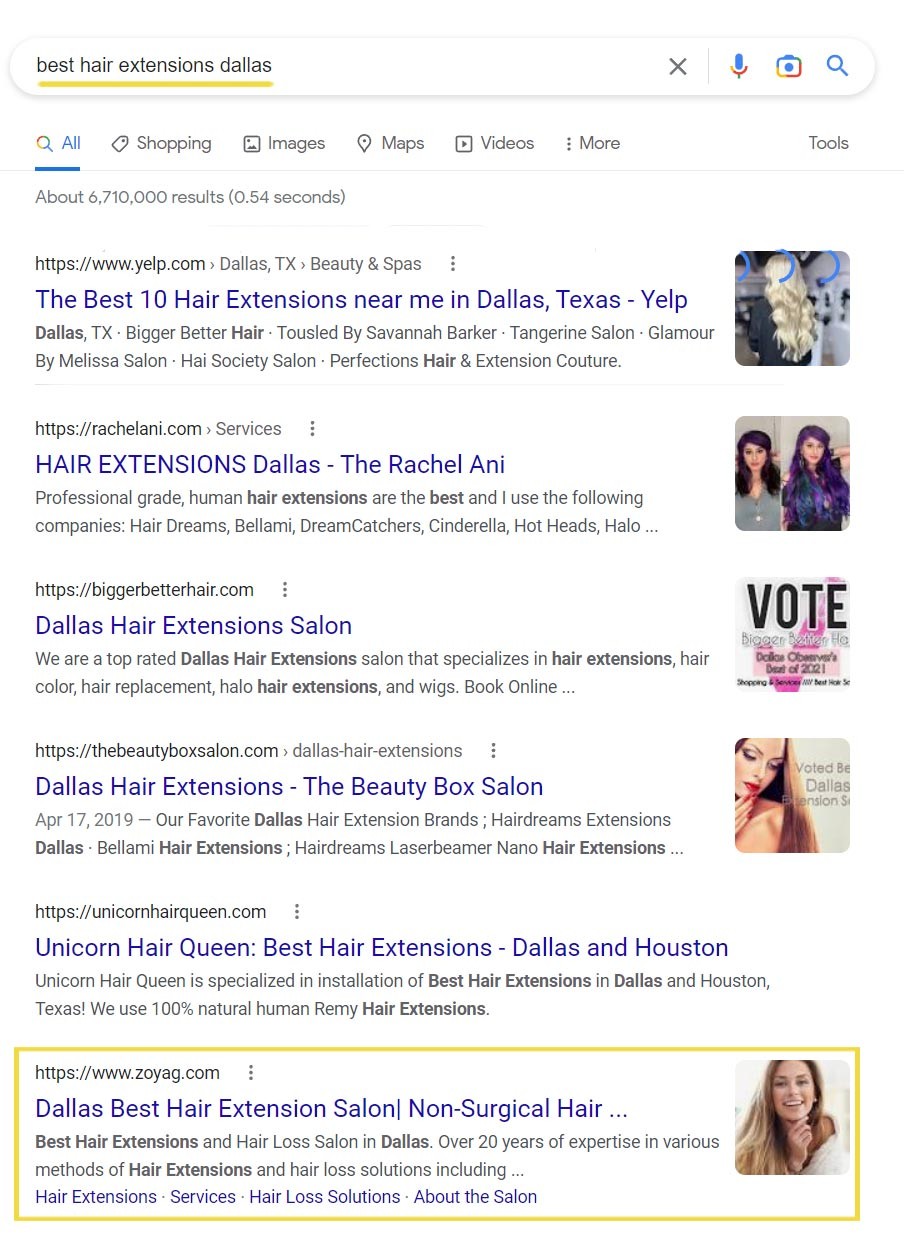 Target Keyword: beaded weft extensions dallas
Ranking: 5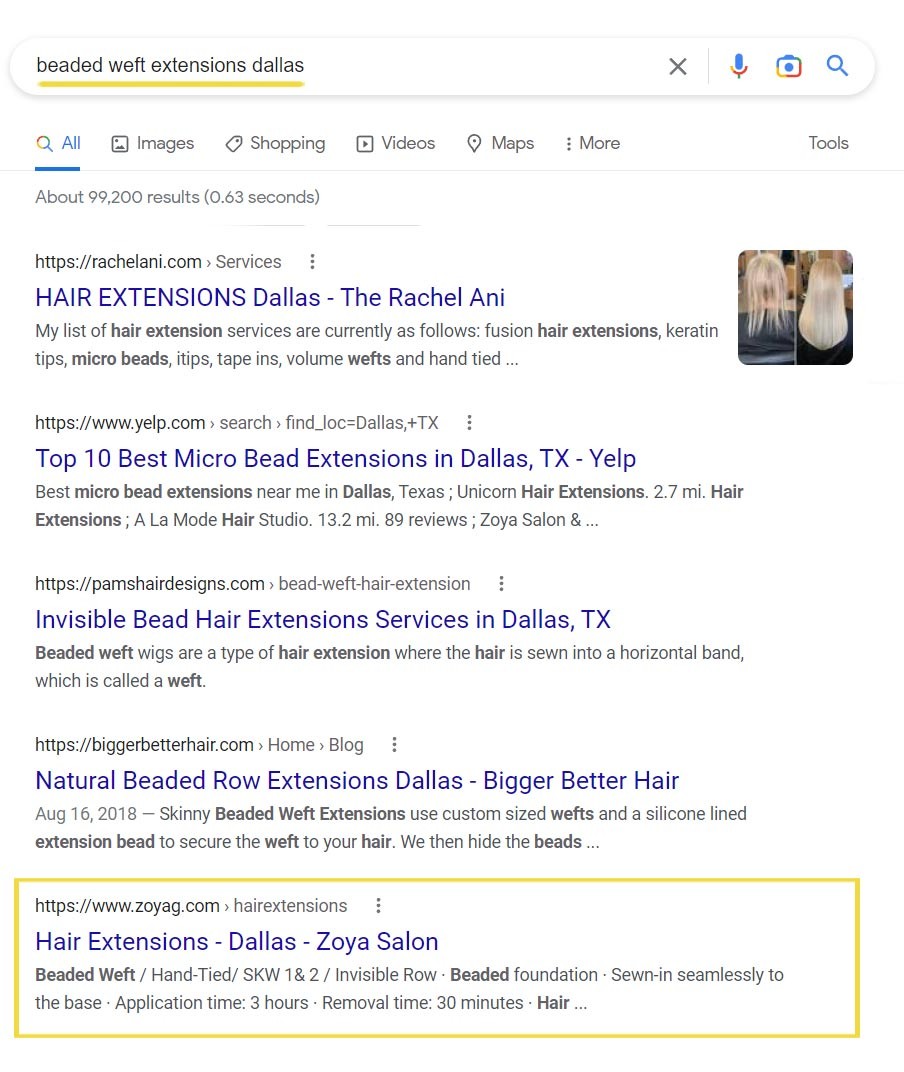 Target Keyword: best hair extensions dallas
Ranking: 6
MAKE A MOVE
Stop guessing and start making concrete moves toward better search engine rankings, more website traffic and a better online marketing strategy. We're here to help your business reach the top.
Contact us today!