VoPay's entire goal is to help their customers get paid. With a single API, whether they're an individual or a corporation, they allow customers to easily accept and make payments despite location, technological capabilities, or payment method. They aim to eliminate payment inefficiencies and let people do what they do best without worrying about cash flow complications.
The biggest challenge with VoPay's SEO campaign was the competition. The online payment processing industry is filled with giant corporations like PayPal, complete with giant marketing budgets. We needed to outrank major competitors and their seemingly unlimited spending while sticking to a small-business budget.
Dabaran's goal was to optimize all of VoPay's on-page content. But before doing that, we have to identify high search volume and competition keywords that would drive traffic to this client's site. We assessed and modified all their meta tags, title tags, and implemented keyword density improvements based on our in-depth keyword research aimed at targeting the nation. We also initiated an off-site link-building campaign across a diverse set of websites to boost VoPay's domain authority and help them outrank the major competitors with similar keywords.
THE RESULTS
www.vopay.com
Target Keyword: etf transfer canada
Ranking: 4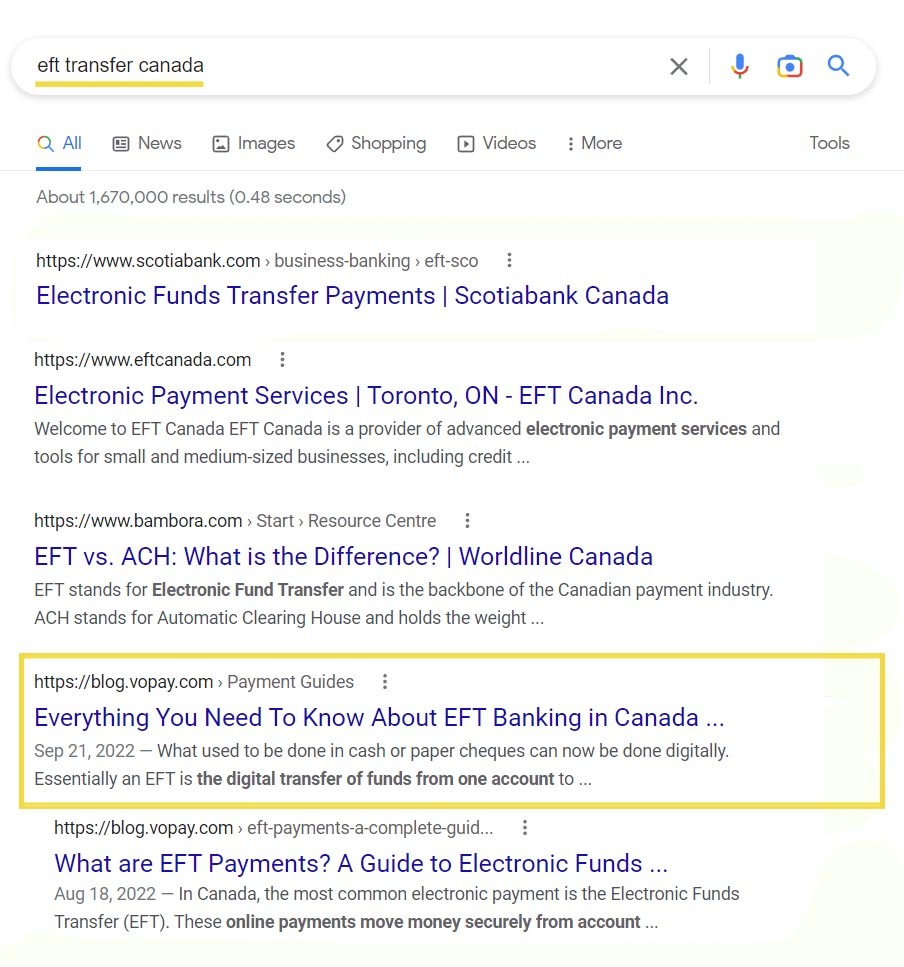 Target Keyword: eft paymey solution
Ranking: 4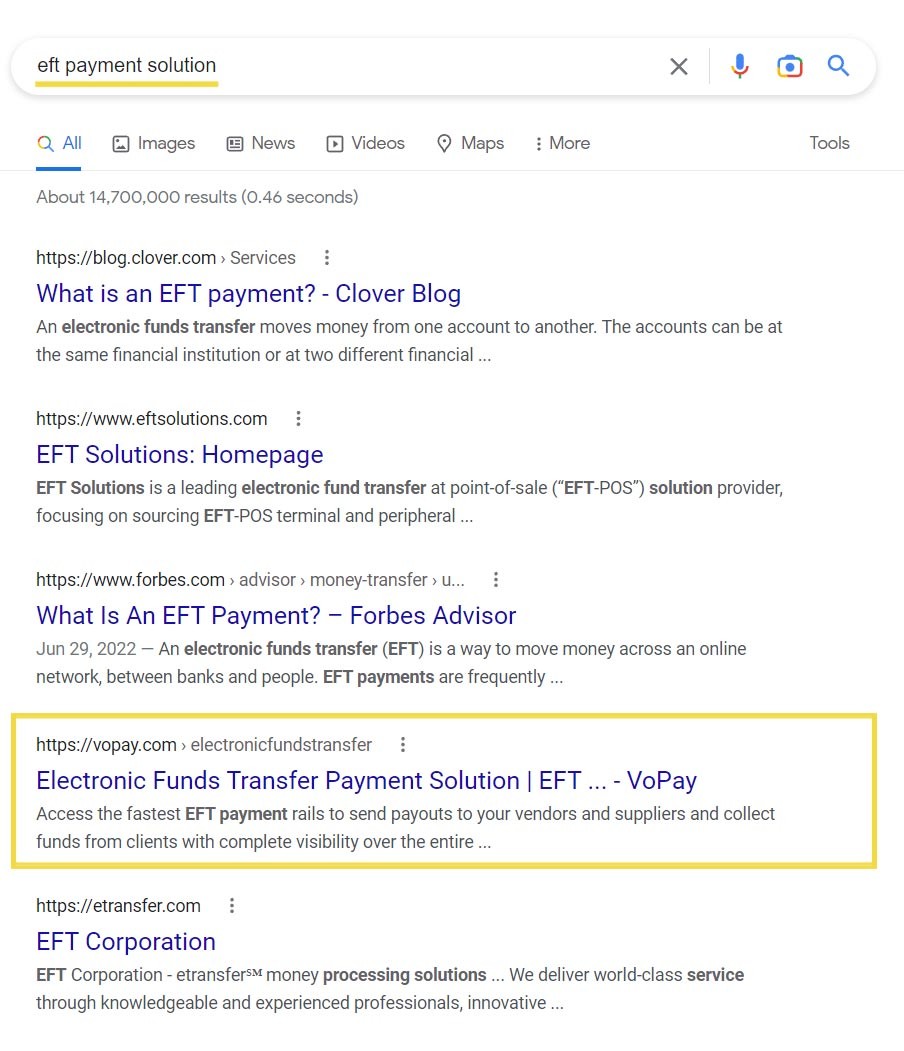 Target Keyword: eft payments canada
Ranking: 4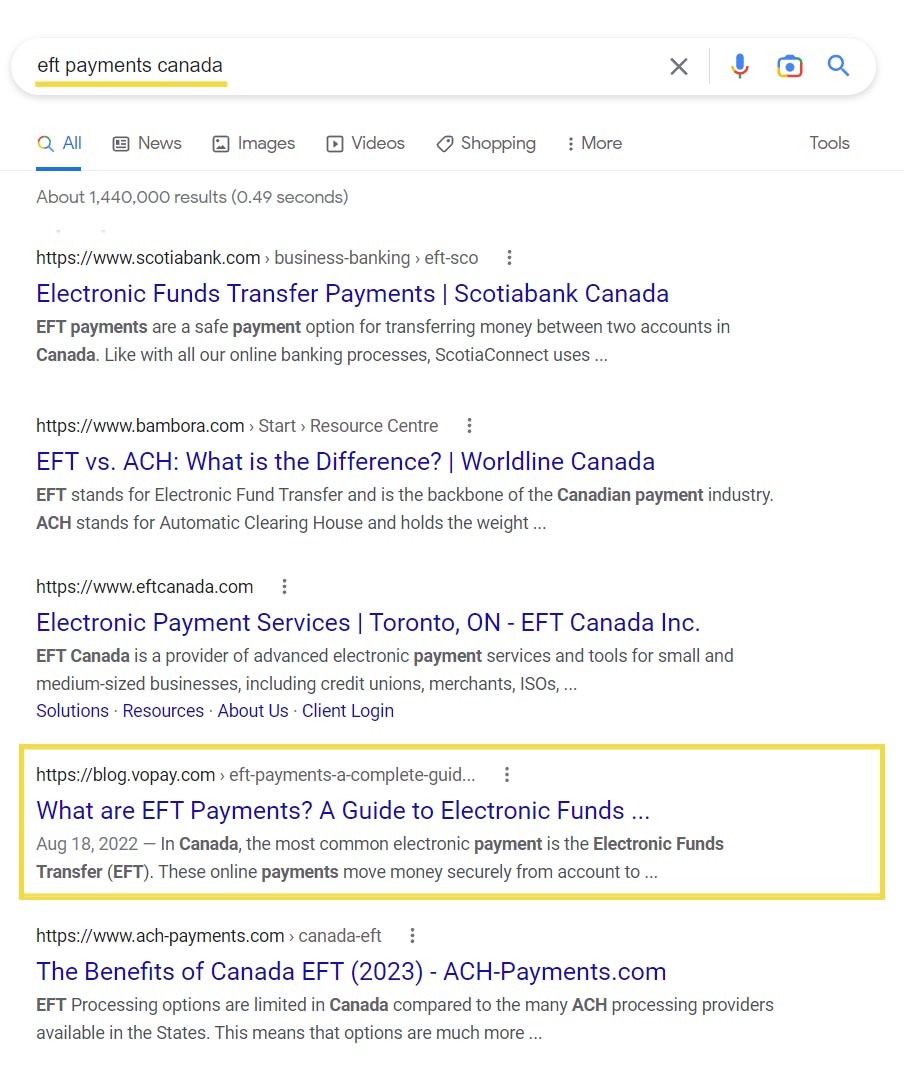 Target Keyword: eft canada
Ranking: 4
MAKE A MOVE
Stop guessing and start making concrete moves toward better search engine rankings, more website traffic and a better online marketing strategy. We're here to help your business reach the top.
Contact us today!