TruePoint is a company that provides 3D laser scanning services. Their mission is to provide accurate measurements of large-scale projects to help expedite project planning and avoid costly rework. They have clients across America ranging from pro football teams to manufacturing facilities. TruePoint is an industry leader in a specific and important service to the architecture, engineering and construction industries.
TruePoint is a company that relies on the construction industry. The good news is, that industry is one that depends on business-to-business contact. Dabaran is uniquely positioned to help all our clients who exist in business service chains. We understand them, because that is where we thrive, as a business helping other businesses be successful.
Optimizing their website for search engine viability was the first move in our plan for True Point. As part of our SEO audit, Dabaran compared them to their competition to see what was working for them in terms of online marketing. Next, we needed to raise their profile amongst their peers. This was done through an aggressive link building campaign designed around expertly crafted business-to-business marketing material created by our team.
THE RESULTS
www.truepointscanning.com
Target Keyword: 3d laser scanning services
Ranking: 1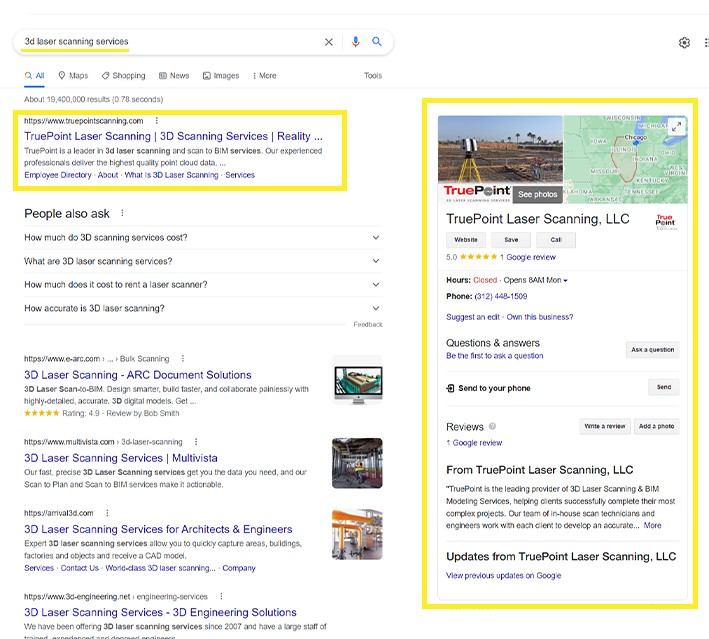 Target Keyword: laser scanning in construction
Ranking: 2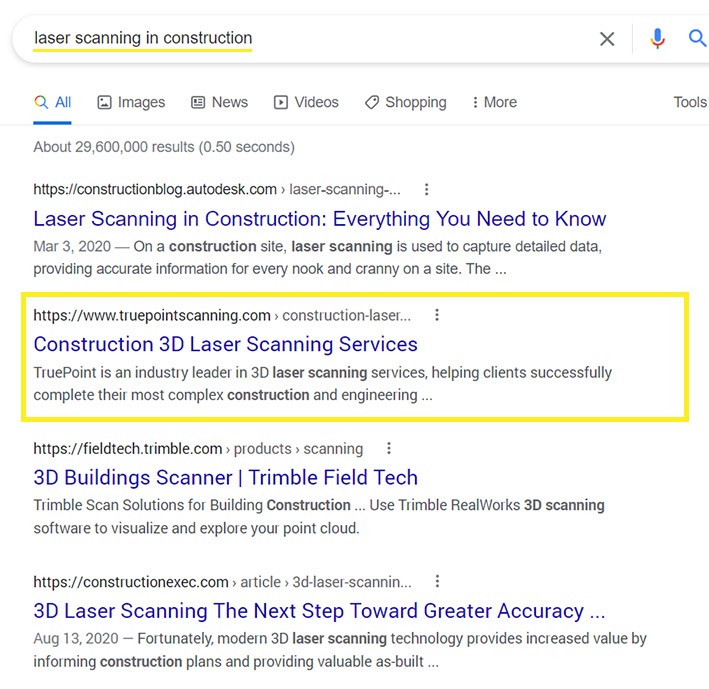 Target Keyword: 3d scanning services
Ranking: 2

Target Keyword: point cloud scanner
Ranking: 3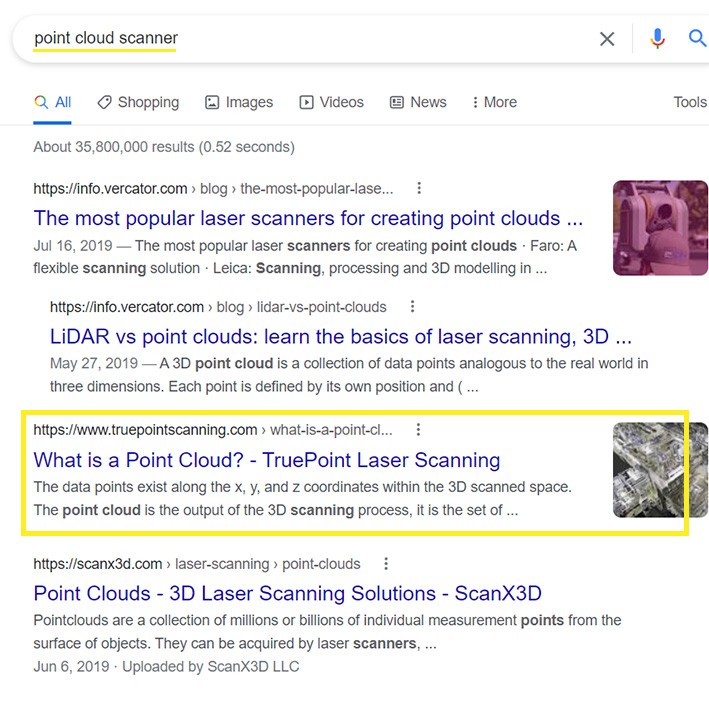 Target Keyword: 3d scanning companies
Ranking: 3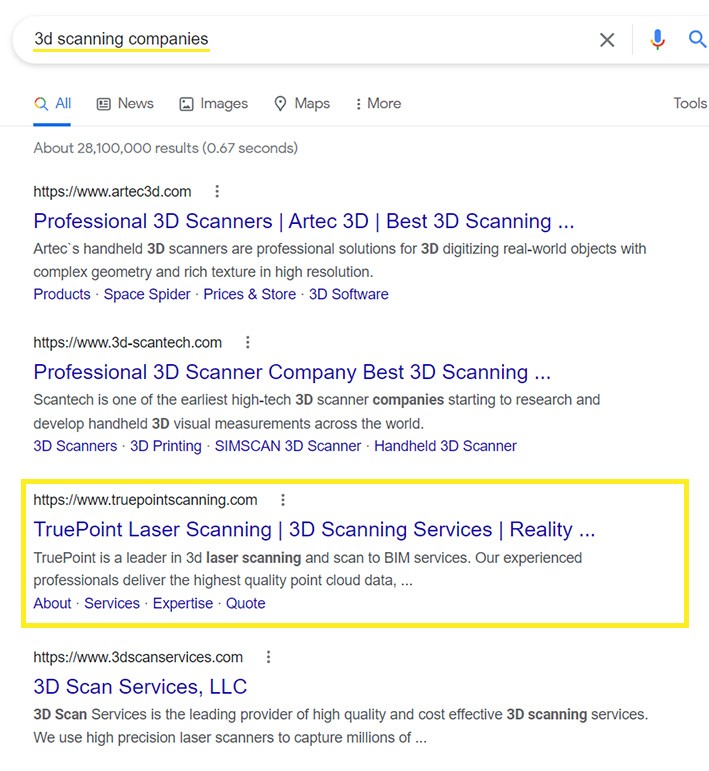 Target Keyword: 3d laser scanner for buildings
Ranking: 4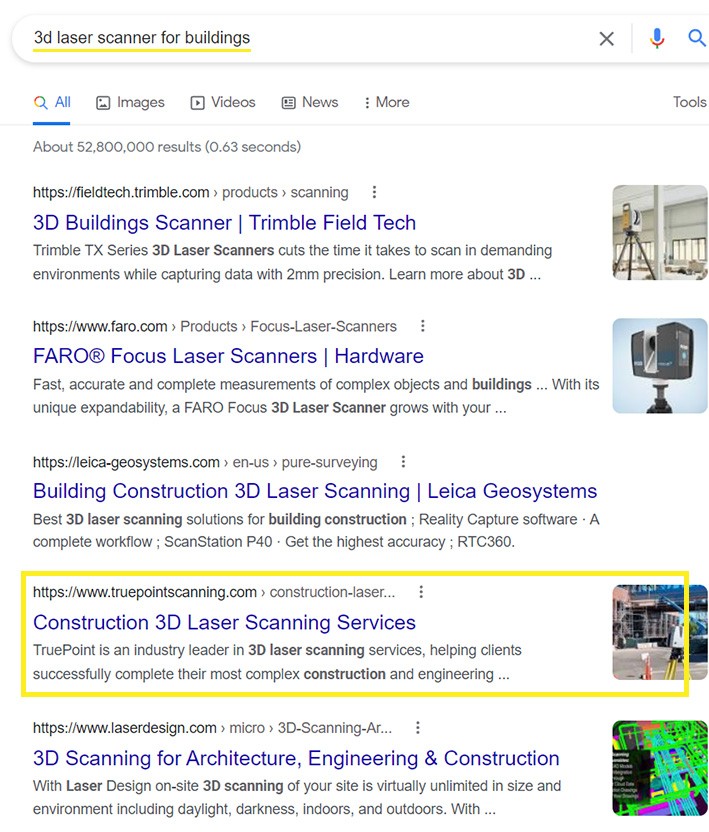 Target Keyword: scan to bim services
Ranking: 5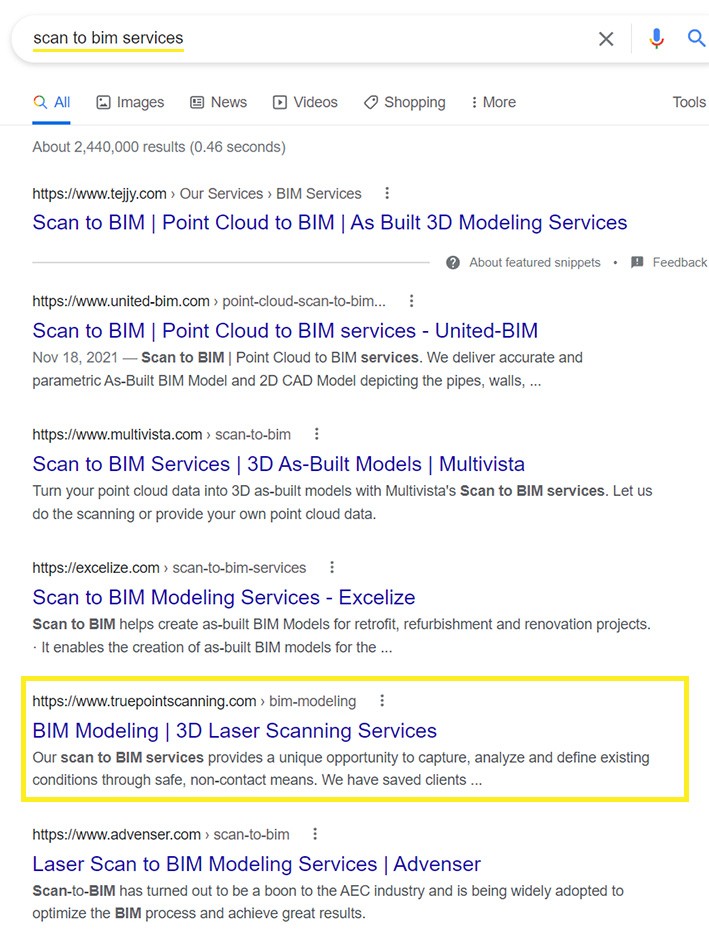 Target Keyword: building scanner
Ranking: 8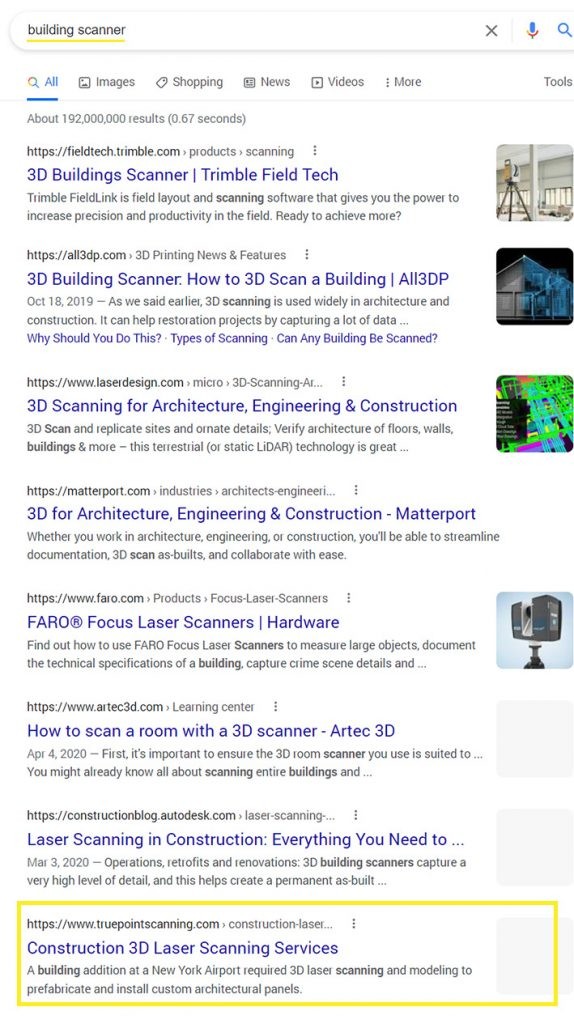 MAKE A MOVE
Stop guessing and start making concrete moves toward better search engine rankings, more website traffic and a better online marketing strategy. We're here to help your business reach the top.
Contact us today!