The Perennial Fund offers operational loans with fair terms to farmers. Having identified that agricultural business loans from traditional banks weren't necessarily in the best interests of farmers, The Perennial Fund arose as a way to provide resources that would propel farmers to a brighter future. More than just a money-lender, this company offers a network of support and planning services that allow farmers to transition smoothly to organic farming, while giving them access to markets.
In a space dominated by traditional financial institutions and loan providers, The Perennial Fund was a fairly new idea. This meant that although they were offering an incredible service to those who needed it, they were still competing with large enterprises who had spent years making their mark online. We had to ensure that The Perennial Fund was visible among them, and that they could quickly be found by their dream clients who, no doubt, were in dire need of such a service.
Dabaran optimized The Perennial Fund's website through both on-page and off-page SEO. After making relevant keyword adjustments in meta content and overall site content, we worked to improve the company's search engine ranking through powerful link-building, making sure that the site was able to stand its ground in the face of formidable competition.
THE RESULTS
www.theperennialfund.org
Target Keyword: organic banker
Ranking: 2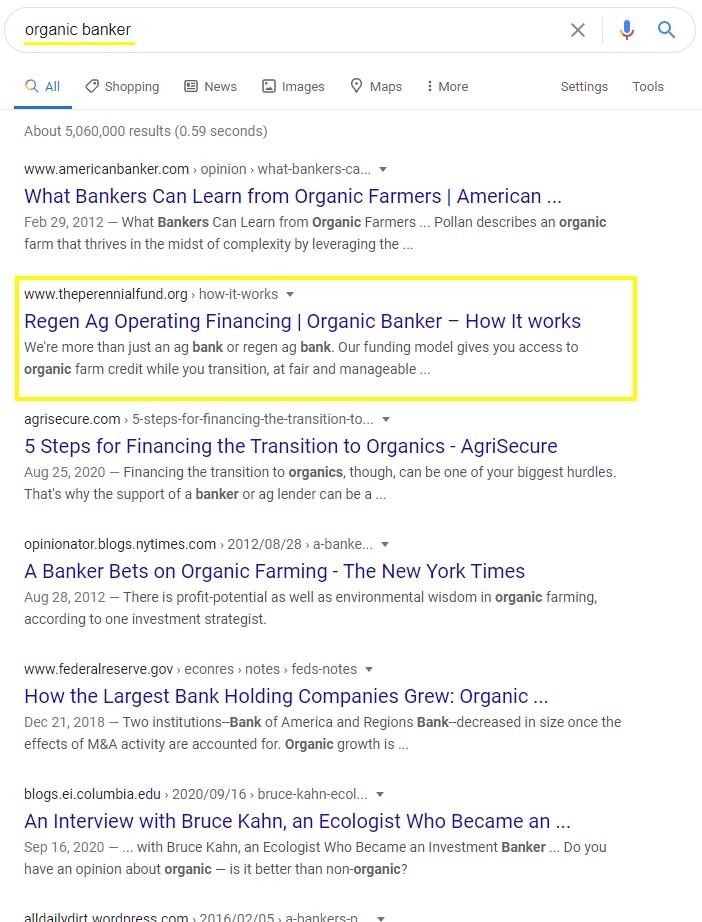 Target Keyword: organic operating loan
Ranking: 1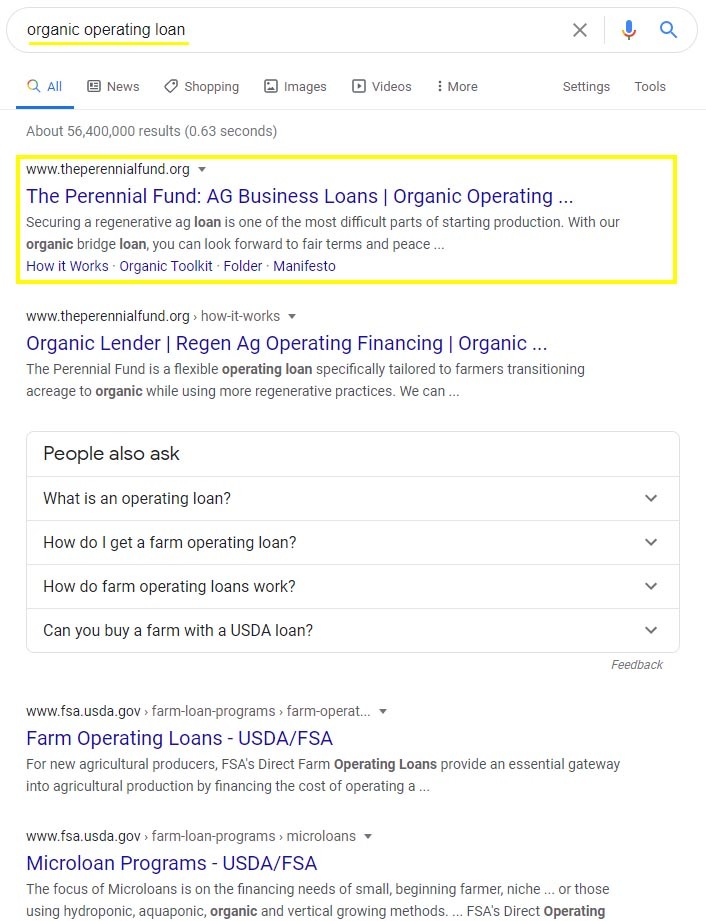 Target Keyword: regen ag bank
Ranking: 1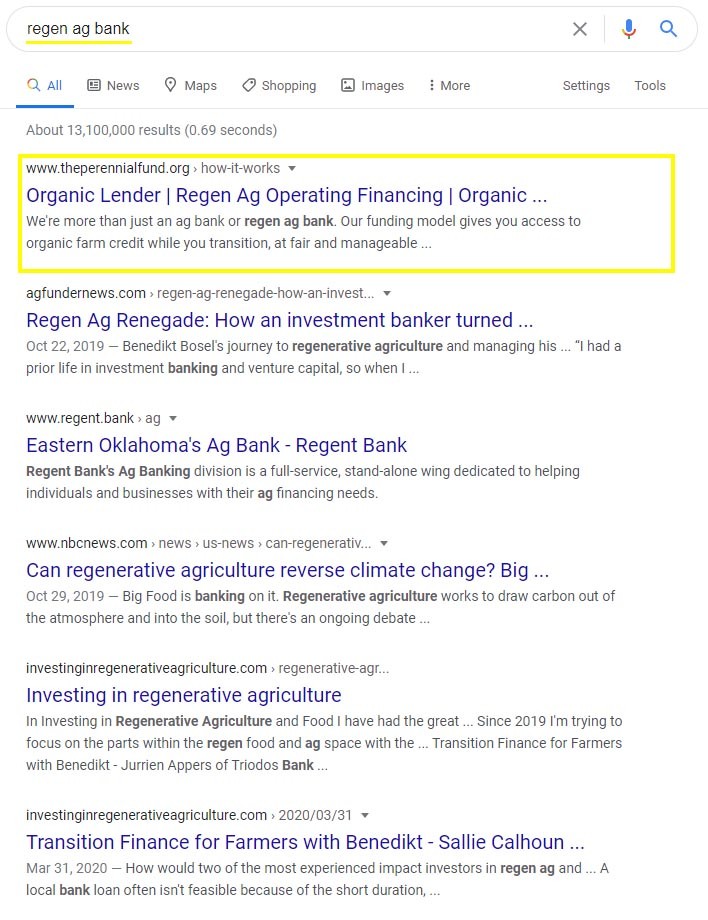 Target Keyword: regen ag financing
Ranking: 1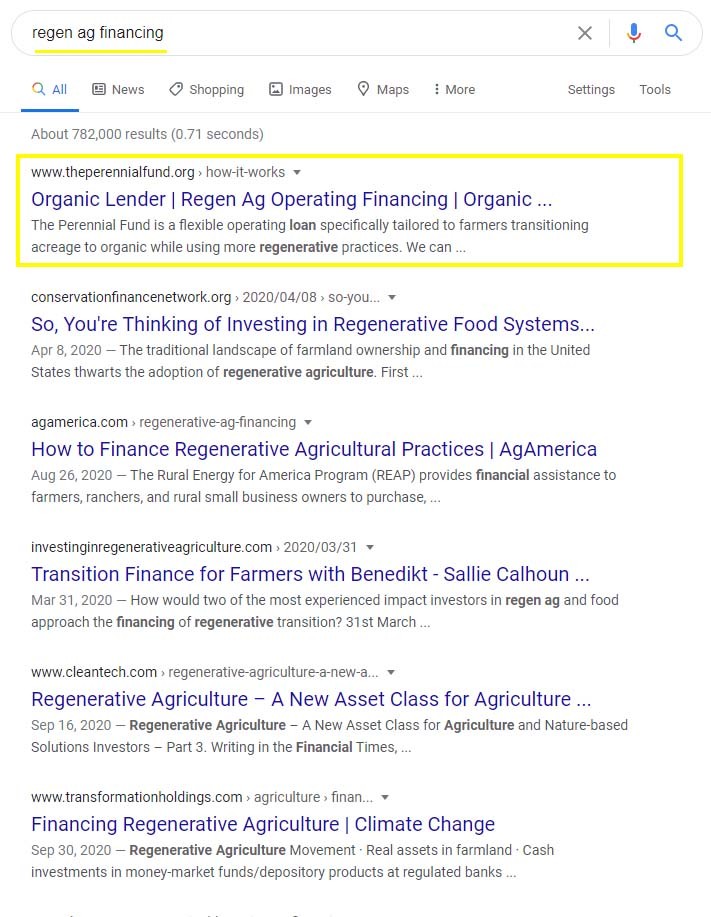 Target Keyword: regenerative ag loan
Ranking: 3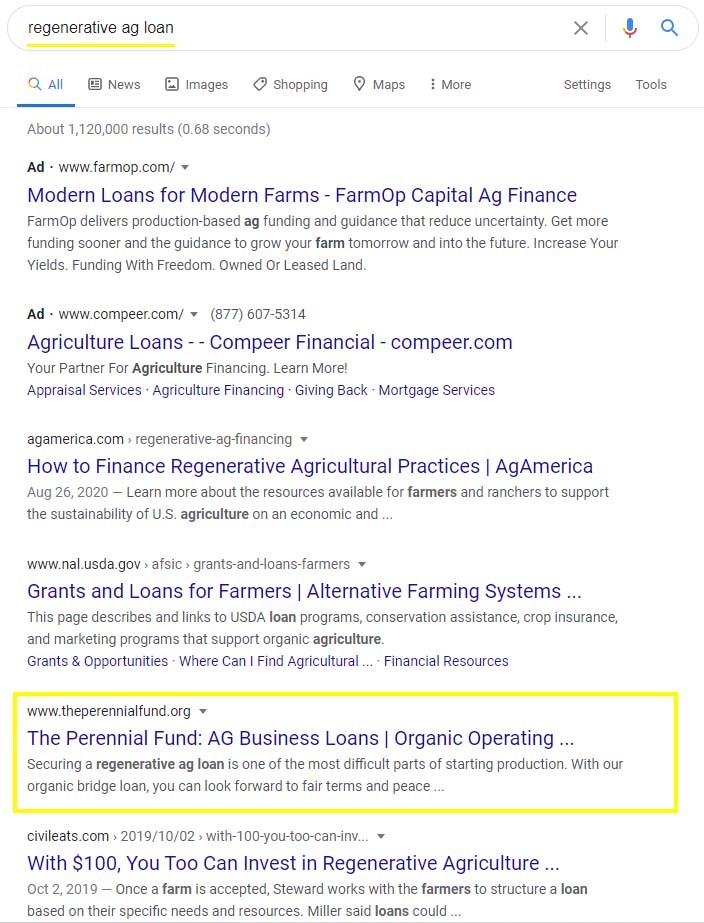 Target Keyword: regenerative agriculture operating loan
Ranking: 1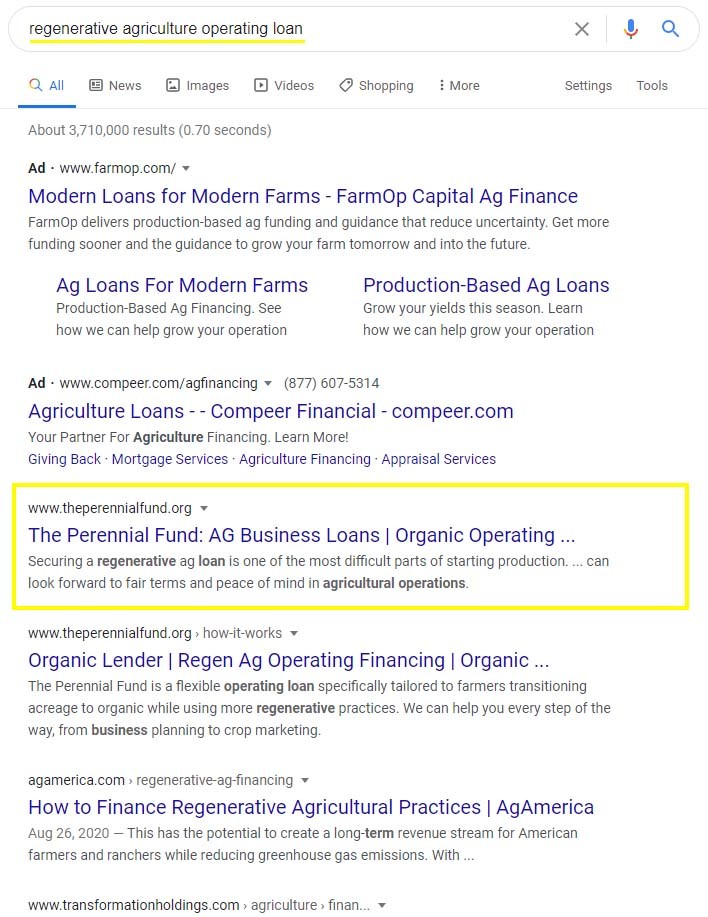 MAKE A MOVE
Stop guessing and start making concrete moves toward better search engine rankings, more website traffic and a better online marketing strategy. We're here to help your business reach the top.
Contact us today!