Siraguso Chiropractic is a chiropractic practice that prioritizes the spinal health and wellness of families in Kansas City/Gladstone. The company is family-centric, and focuses on preventative care in particular. With caring and gentle staff, Dr Siraguso has helped individuals and families who have suffered from ailments like migraines, back pains, muscle spasms and sleeping difficulties for years.
Servicing a very specific area meant that Siraguso Chiropractic needed an SEO strategy that put them at the top of local search results. With several chiropractors practicing across the country, and others within the same area, it was essential that we aim to rank for the Kansas City/Gladstone area, but also for common problems that potential patients were facing, such as mattress solutions for backpain.
Dabaran began with research that revealed the need for relevant search terms, backlinks and valuable content marketing that answered queries but also increased keyword density. Thereafter, we optimized meta tags and title tags to improve Siraguso's chances of standing out amongst a sea of online competition.
THE RESULTS
www.siragusochiropractic.net
Target Keyword: mattresses that chiropractors recommend
Ranking: 2
Target Keyword: walk in chiropractor kansas city
Ranking: 1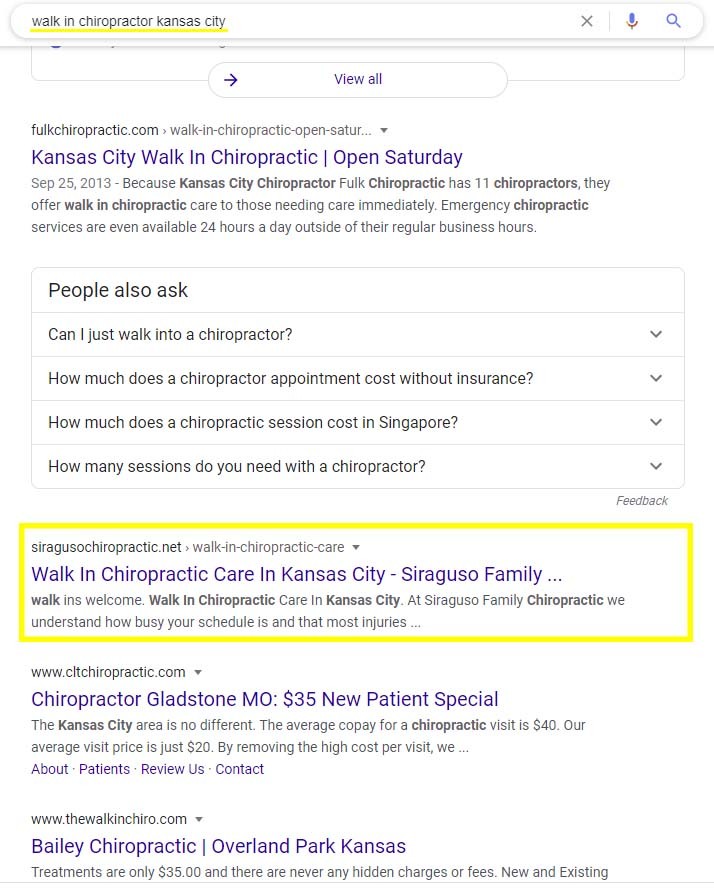 Target Keyword: chiropractic recommended mattresses
Ranking: 2
Target Keyword: mattresses approved by chiropractors
Ranking: 4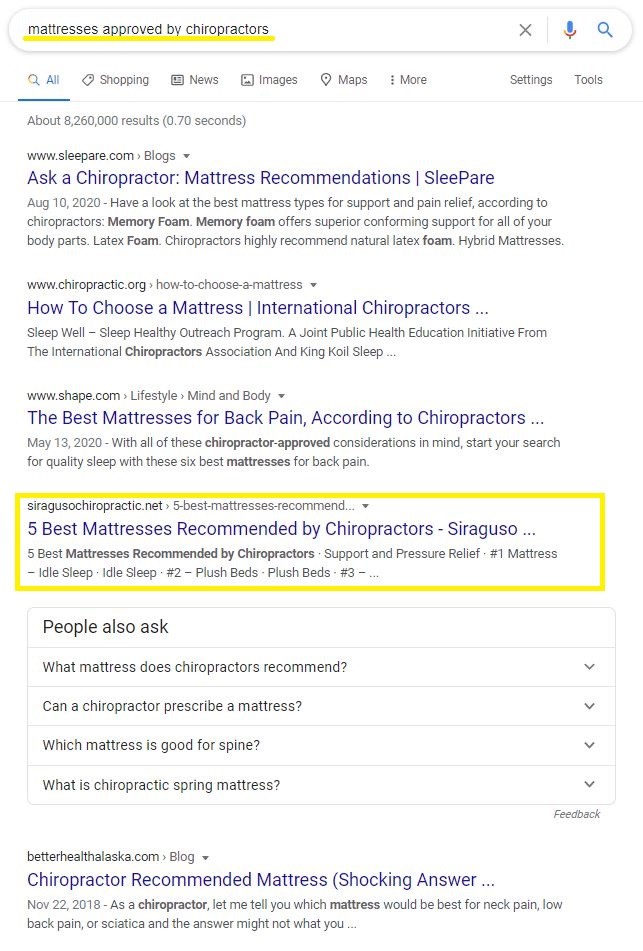 MAKE A MOVE
Stop guessing and start making concrete moves toward better search engine rankings, more website traffic and a better online marketing strategy. We're here to help your business reach the top.
Contact us today!