Seltzer Nation is a website dedicated to reviewing and ranking seltzer waters of all kinds. Whether it be a non-alcoholic LaCroix or Truly hard seltzer, Seltzer Nation is dedicated to providing a comprehensive informative platform for those who love effervescent flavored waters. They offer unbiased reviews, explaining what seltzers are available, what people are saying about them and whether or not customers should give them a try.
 Seltzer Nation doesn't sell anything. They are out here, breaking down non-alcoholic and hard seltzers for the love of the product. But what they are doing is drumming up free marketing for a wildly popular segment of the multibillion-dollar beverage industry. While there is no direct e-commerce happening on the site, Dabaran still sees the value in a client like Seltzer Nation. They are invaluable in terms of link building and off-site SEO for other companies.
 Dabaran audited the site to make sure everything was fully optimized. From content to construction, it is crucial that every aspect of Seltzer Nation's website works flawlessly. This ensures that the search engines get it near the top of search results. From there Dabaran will build organic links that will also make the site relevant in beverage industry searches.
THE RESULTS
www.seltzernation.com
Target Keyword: bon viv
Ranking: 2
Target Keyword: truly berry punch
Ranking: 4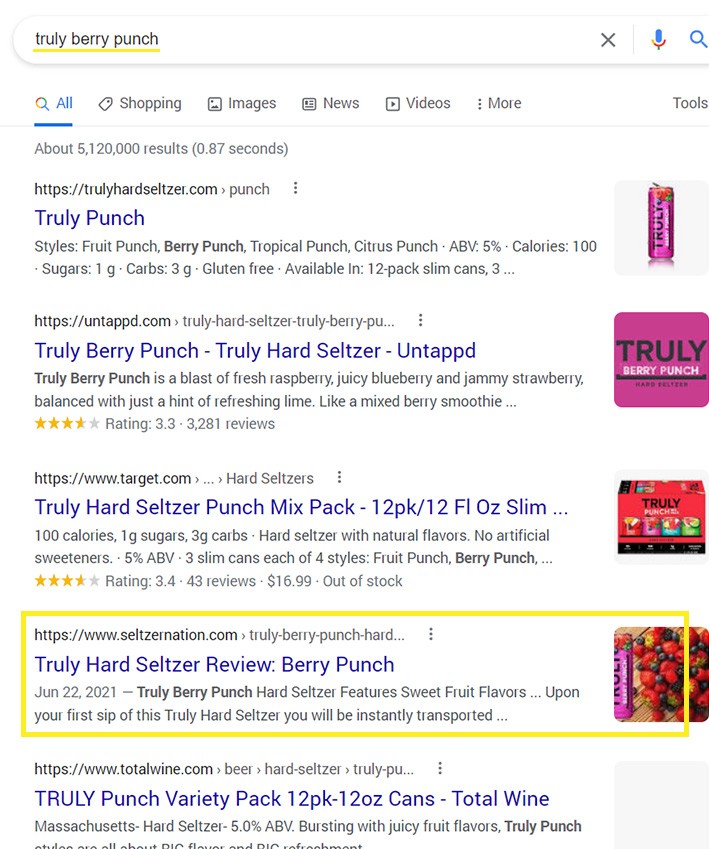 Target Keyword: press hard seltzer
Ranking: 6
Target Keyword: canteen vodka soda
Ranking: 8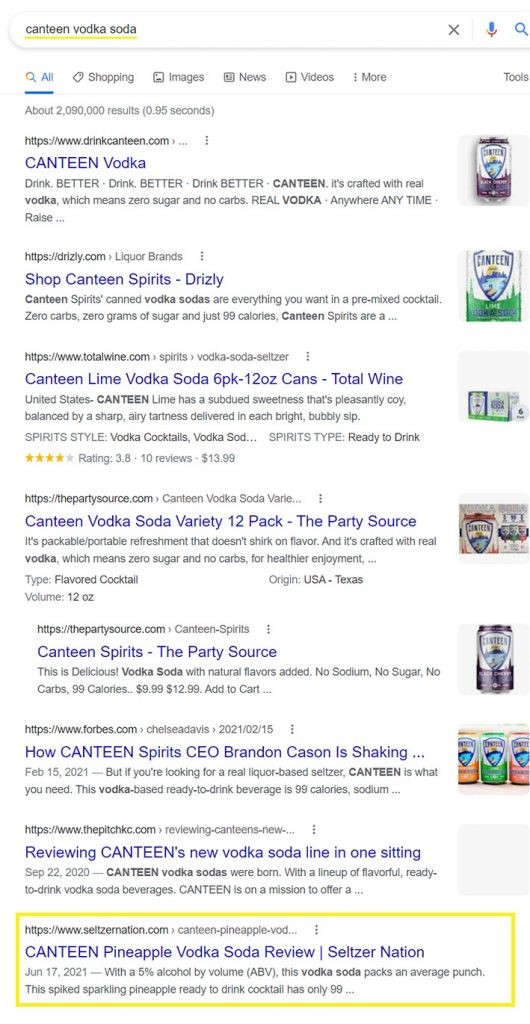 Target Keyword: lacroix limoncello
Ranking: 9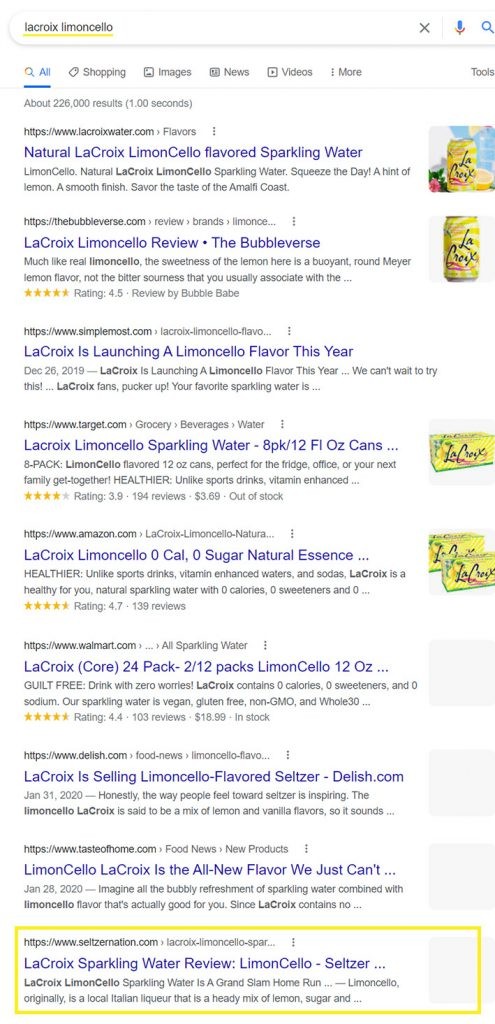 MAKE A MOVE
Stop guessing and start making concrete moves toward better search engine rankings, more website traffic and a better online marketing strategy. We're here to help your business reach the top.
Contact us today!