Partners Dogs is an Arizona-based dog obedience and training school that has seen strong growth in the recent past. As one of the top rated and largest dog training facilities in the area, it helps dog owners improve their pet's manners, behaviors, and health. For those looking for a reliable and professional doggie daycare, Partners Dogs is their go-to solution.
The doggie daycare facility wanted to continue on its path of local expansion. As one of the many dog obedience training schools in the Cave Creek area, the business wanted to be more prominent on the web. According to research, most consumers search online when looking for a dog obedience school. That's why Partner's Dog brought us on board.
We quickly researched ideal keywords that the client could start ranking for within the next two months. Then we also created a list of search terms that were the client's long-term goal. As always, the campaign initiated with on page SEO – optimizing title and meta tags, reviewing on page keyword density, checking for 404 errors and beyond.  
THE RESULTS
www.partnersdogs.com
Target Keyword: aggressive dog training cave creek
Ranking: 2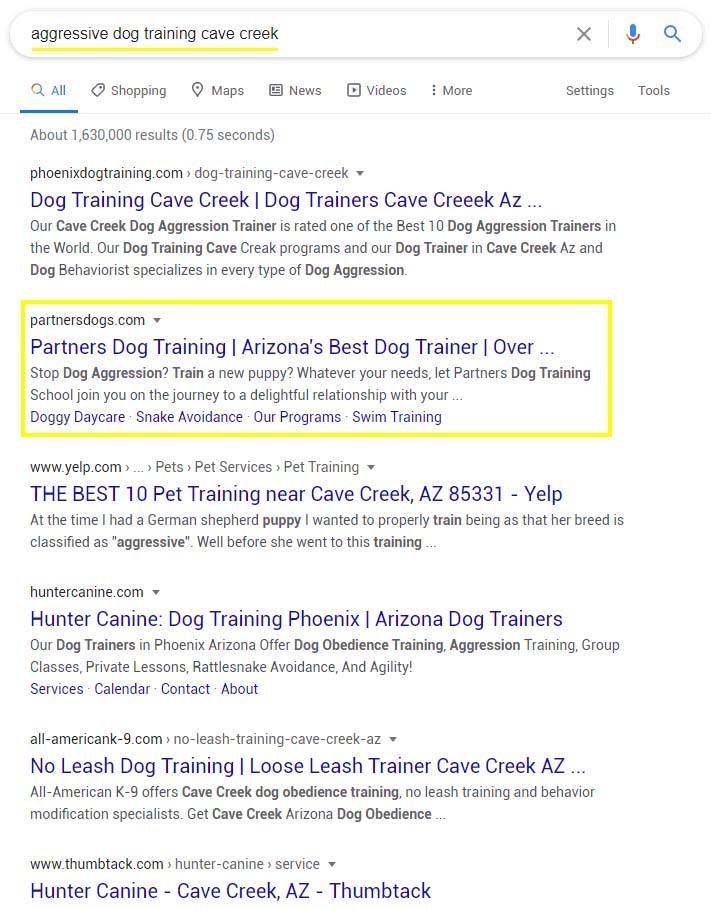 Target Keyword: dog board and training cave creek
Ranking: 1 Map Pack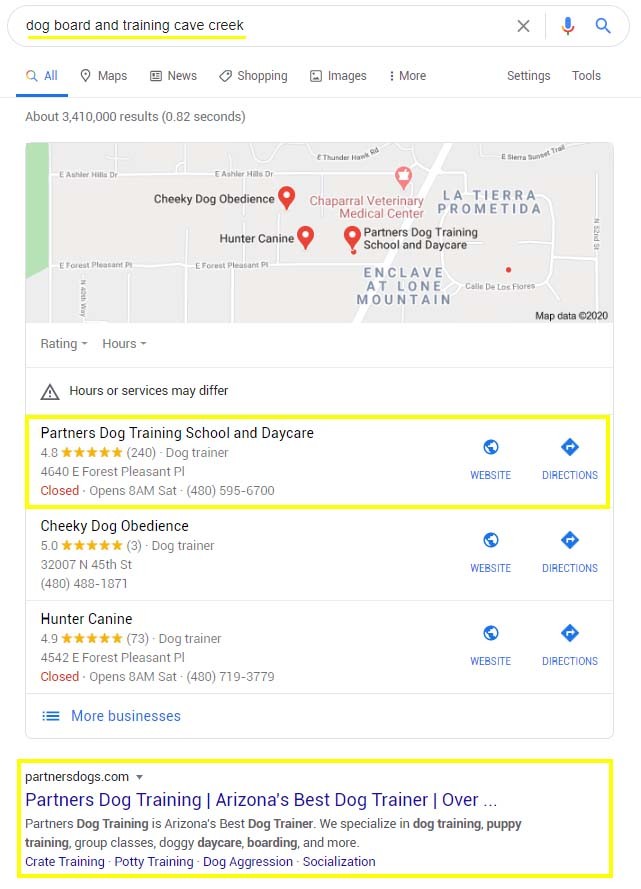 Target Keyword: dog daycare transport cave creek
Ranking: 1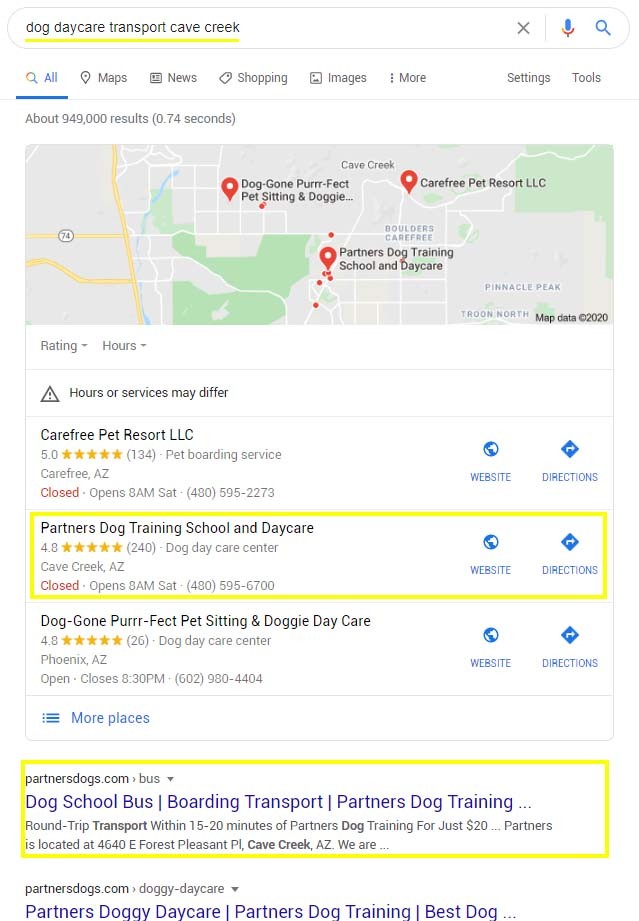 Target Keyword: dog training camp cave creek
Ranking: 1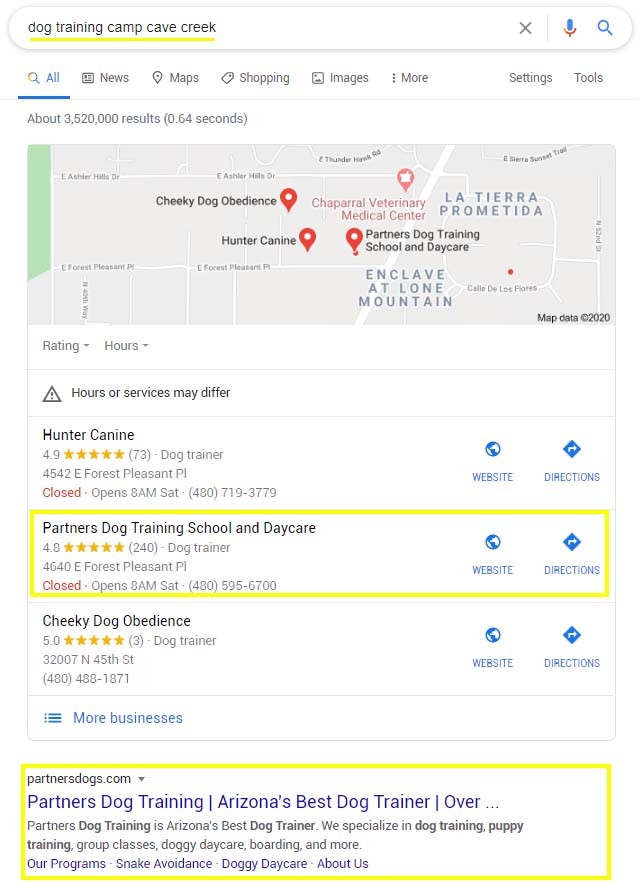 MAKE A MOVE
Stop guessing and start making concrete moves toward better search engine rankings, more website traffic and a better online marketing strategy. We're here to help your business reach the top.
Contact us today!