Dr. YooKyung Park is passionate about providing the best quality dental care for her patients. After earning her Doctorate of Dental Surgery (DDS) from New York University College of Dentistry, she opened her practice in New York City with a focus on customer experience. She wants all her patients to feel relaxed and comfortable, while receiving top-notch care based on the latest dental techniques.
Based in NYC, Dr. Park was facing immense competition online. There are hundreds of thousands of dentists in the area all competing for attention in the search results. Since most people search for dental services online, it was essential to rank at the top of the SERPs for the various services offered at Park Dental to those running the online search in NYC.
The first step to the comprehensive SEO strategy for Park Dental was to perform in depth keyword research. The experts at Dabaran then assessed the meta tags and title tags for the website and optimized them for search engines based on target keywords. We then implemented keyword density improvements based on in-depth keyword research around the various services offered by Dr. Park. The final step of the SEO campaign an organic off-site link-building strategy to increase the website's domain authority and help Park Dental outrank the competition online.
THE RESULTS
www.parkdentalnyc.com
Target Keyword: gum pain nyc
Ranking: 2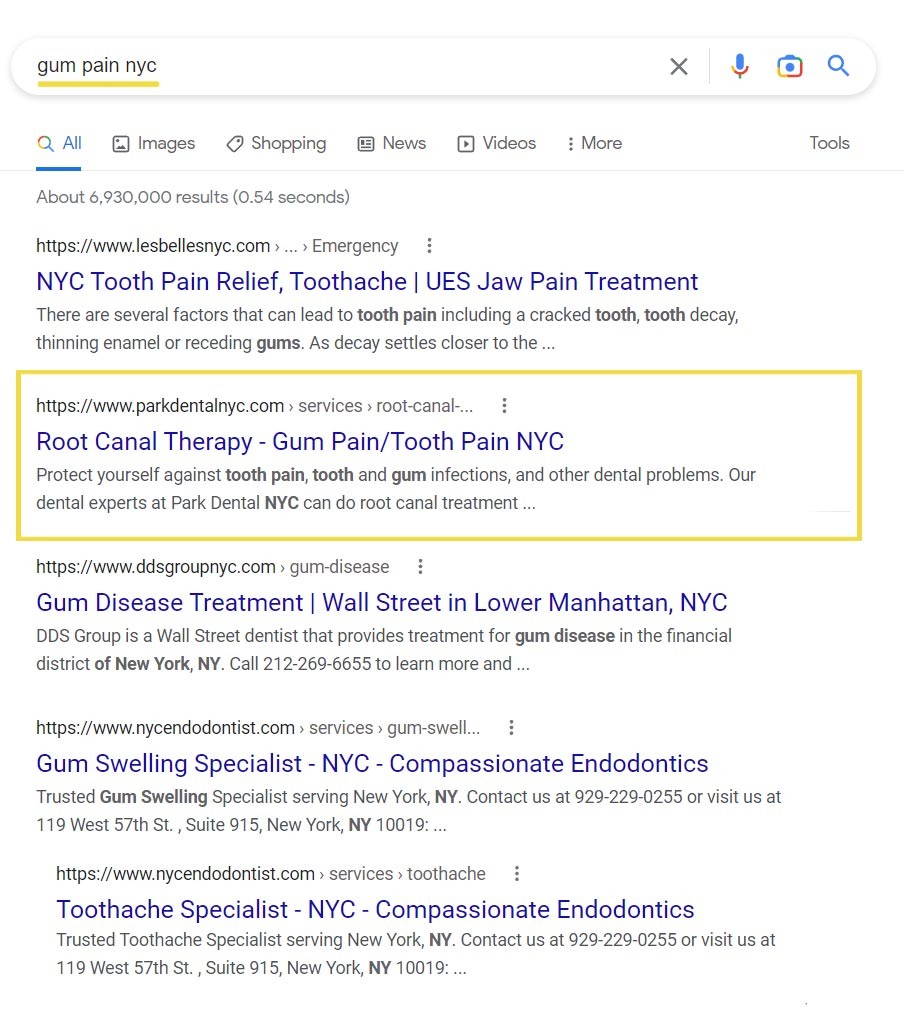 Target Keyword: family dental health nyc
Ranking: 2
Target Keyword: invisaling doctor nearm me nyc
Ranking: 3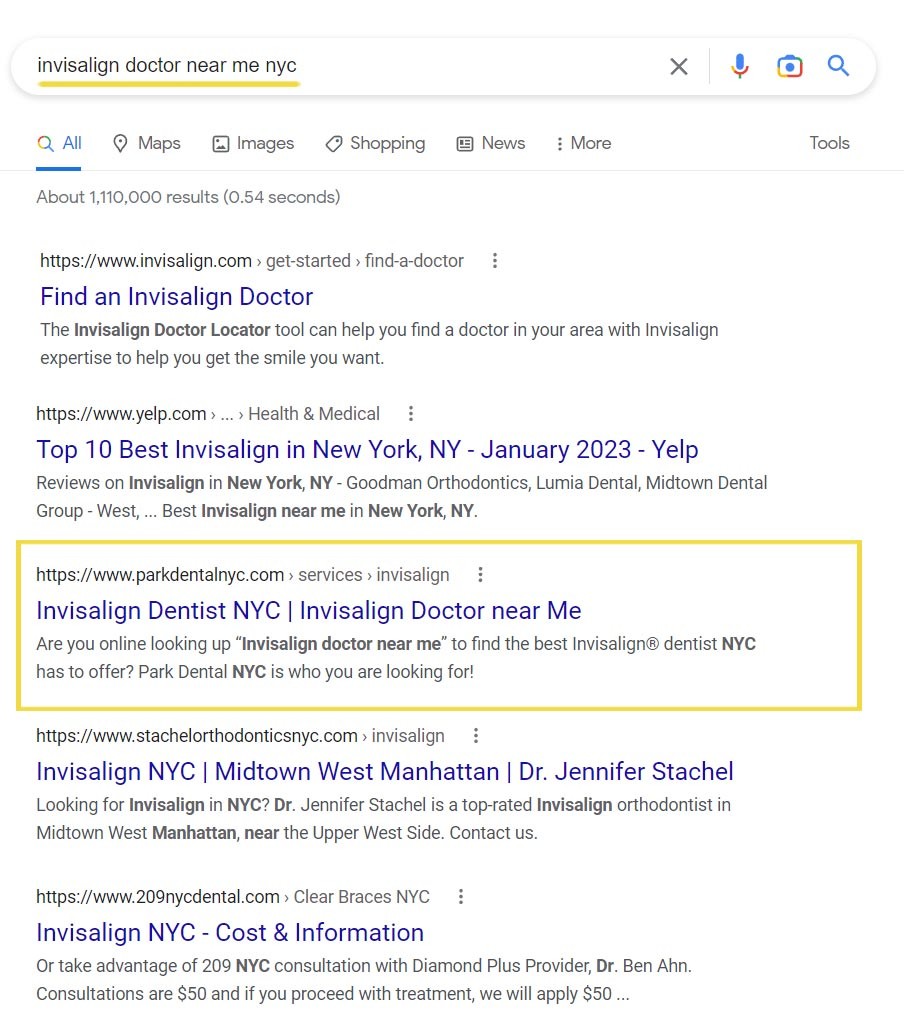 Target Keyword: teeth restoration nyc
Ranking: 6
MAKE A MOVE
Stop guessing and start making concrete moves toward better search engine rankings, more website traffic and a better online marketing strategy. We're here to help your business reach the top.
Contact us today!