NAE Cleaning Solutions offers commercial janitorial services with a client-centered approach in Austin, TX. With quality and consistency at the forefront of their mission, the company focuses on cleaning and disinfection services that leave business facilities at their best. Controlled reports and scheduling allow this company to maintain its reputation as an organized yet simple service provider.
As a commercial cleaning company with an online presence, NAE Cleaning Solutions is not without competition. Most businesses that operate out of an office, studio or retail store rely on online searches to find reliable cleaning solutions. Being at the top of search engine results, then, would be of great benefit to NAE Cleaning Solutions. Our challenge was to achieve this amongst several other service providers in the area.
Dabaran began optimizing NAE Cleaning Solutions' website by improving its meta tags and title tags, as well as keyword density. We adjusted meta content so that it included the most relevant keywords. After on-page optimization, we tackled off-page SEO through link building that was designed to ensure the website ranked higher in search engines.
THE RESULTS
www.naecleaningsolutions.com
Target Keyword: coronavirus disinfecting austin
Ranking: 1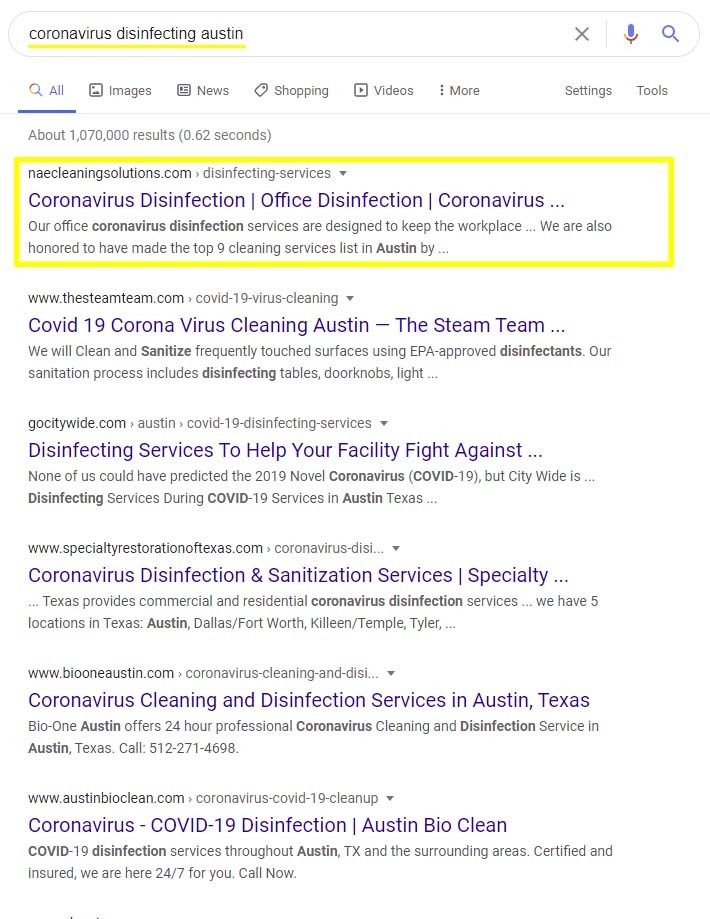 Target Keyword: coronavirus disinfection austin
Ranking: 1
Target Keyword: coronavirus prevention cleaners austin
Ranking: 2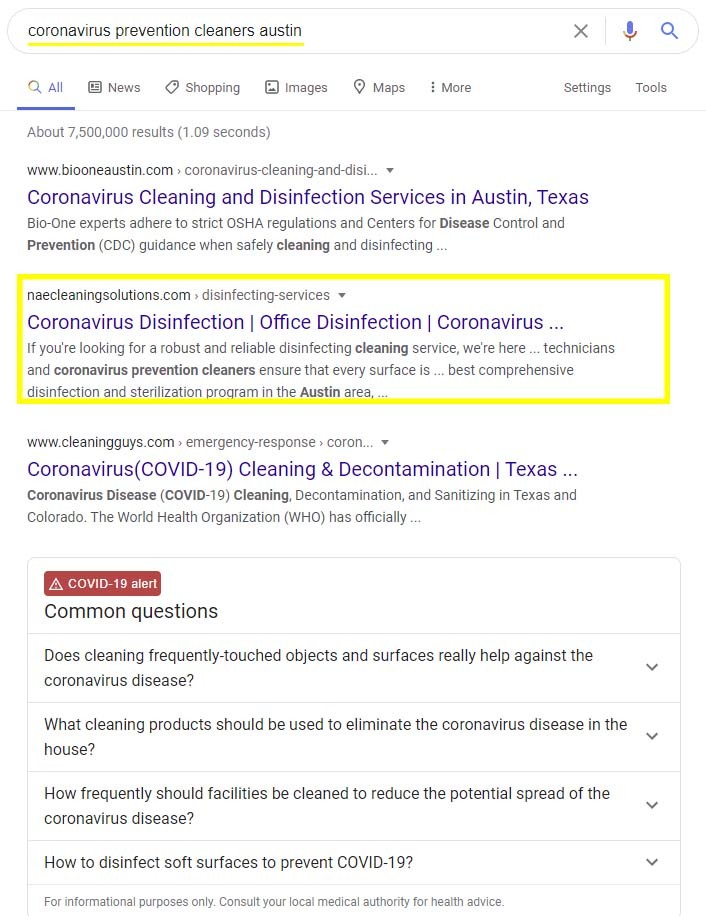 Target Keyword: disinfecting service austin
Ranking: 1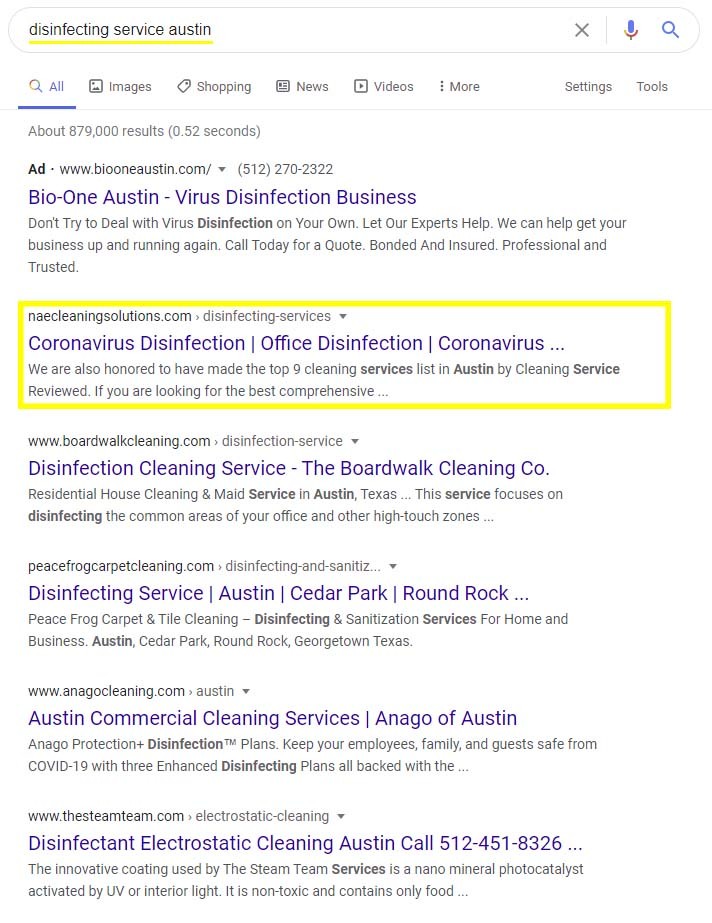 Target Keyword: office disinfection Austin
Ranking: 1
Target Keyword: retail cleaning services austin
Ranking: 2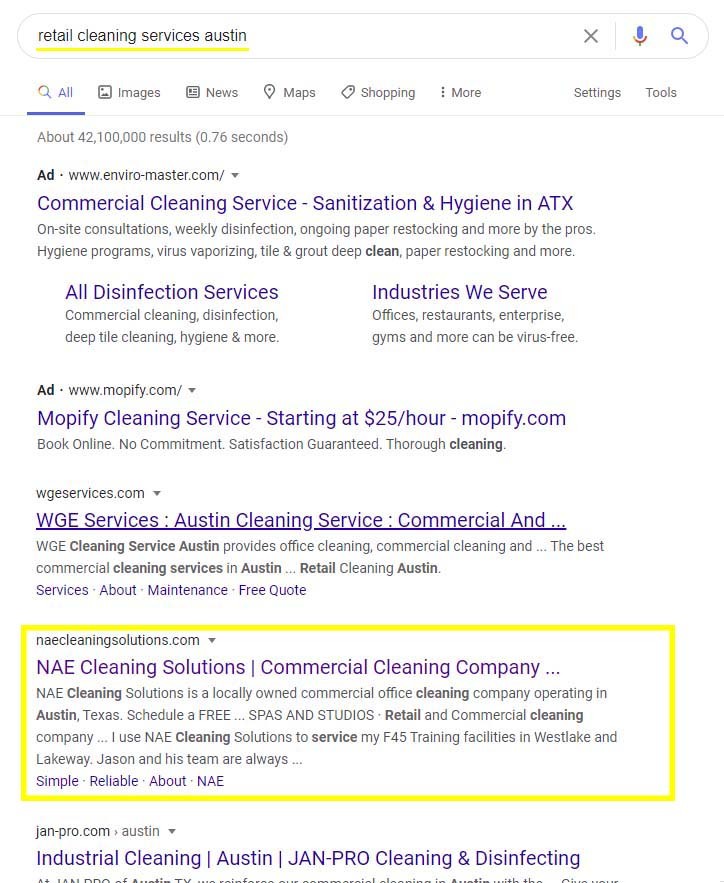 MAKE A MOVE
Stop guessing and start making concrete moves toward better search engine rankings, more website traffic and a better online marketing strategy. We're here to help your business reach the top.
Contact us today!