MedSchoolCoach offers consulting services for pre-med and medical school admissions, in addition to MCAT and USMLE/COMLEX tutoring. It thrives on one on one tutoring and provides students a great experience to become talented physicians. Their focus has been to become the best group of MCAT and board tutors, along with the most qualified physician advisors in the US.
Medical tutoring is a high-stakes and high-profit industry. With hundreds of thousands of aspiring doctors waiting to become physicians, the race to provide them qualified tutoring services is intense. Competitors had already spent tens of thousands of marketing dollars to improve their online visibility, so we had to create a comprehensive SEO strategy to overtake them.
Team Dabaran relied heavily on quality, high domain authority sites that catered to academics and scholarships. We also included in our diverse link building strategy other channels of link sourcing, such as SEO articles, optimized blogs, citations and more. We were able to deliver results in the first few months, with our client's site reigning supreme for highly competitive search terms.  
THE RESULTS
www.medschoolcoach.com
Target Keyword: bs md application help
Ranking: 1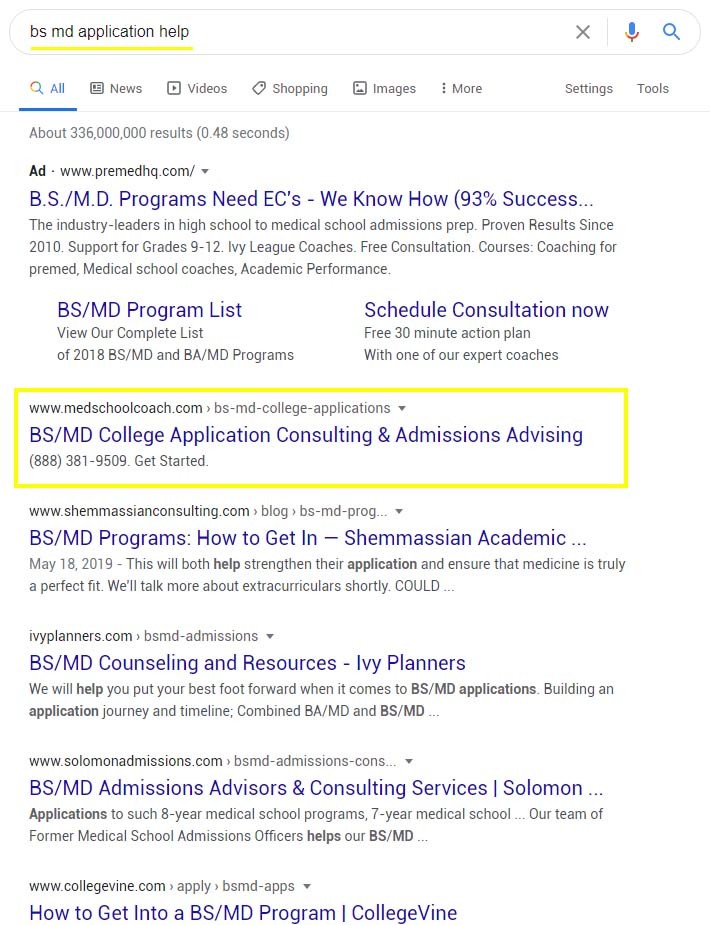 Target Keyword: bs md application support
Ranking: 1&2
Target Keyword: mcat tutoring
Ranking: 2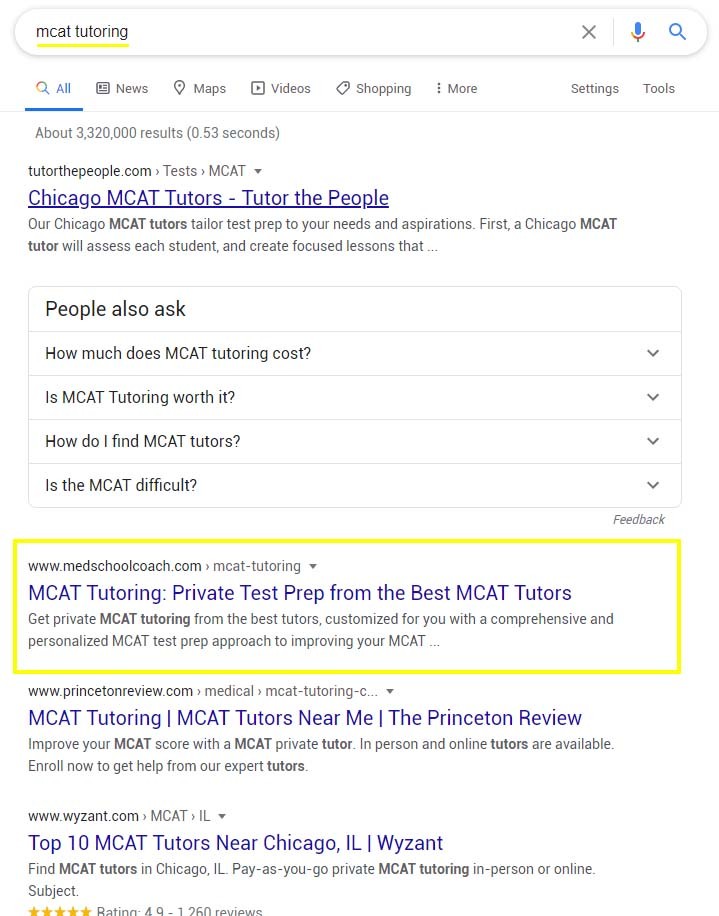 Target Keyword: medical school application advising
Ranking: 1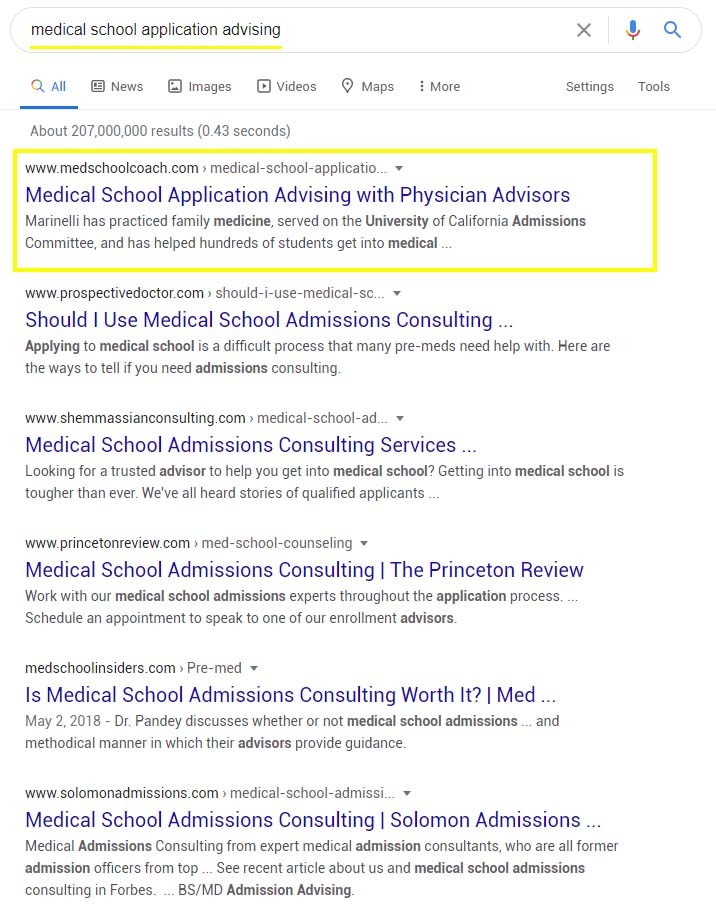 Target Keyword: medical school application advisor
Ranking: 3
Target Keyword: usmle step 1 tutoring
Ranking: 1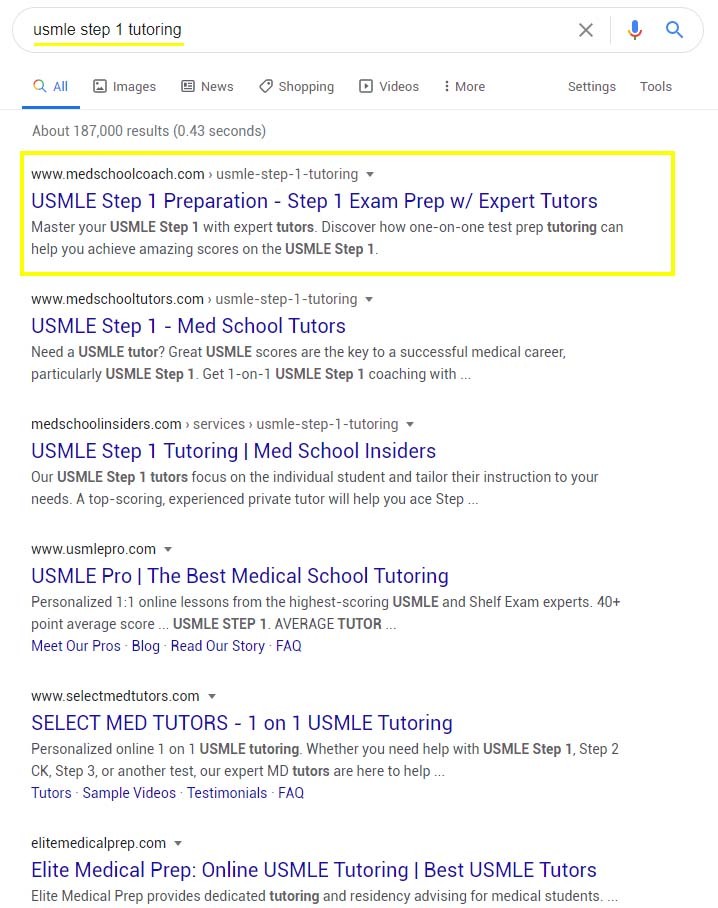 MAKE A MOVE
Stop guessing and start making concrete moves toward better search engine rankings, more website traffic and a better online marketing strategy. We're here to help your business reach the top.
Contact us today!