Mario Peshev is the CEO of a development and design agency, an experienced WordPress and business advisor, as well as a featured writer. Having spent years building the success of his own business and that of others, Peshev is in a perfect position to help other entrepreneurs with technical and business strategy.
Relying heavily on his personal brand to sell his services, Peshev was up against a host of agencies and commercial brands that had spent years investing in technical SEO for their websites. In order to compete with them, he needed an SEO strategy that would ensure that, even as an individual, he would rank highly among a sea of organizations.
Dabaran created a strategy that ensured the client was able to increase his online traffic through higher rankings, while staying true to his personal brand. This was achieved by taking time to understand his competitors, conducting a full SEO audit, then using those insights to make improvements through SEO content, target keywords and anchor links on high traffic sites.
THE RESULTS
www.mariopeshev.com
Target Keyword: new business advisor
Ranking: 1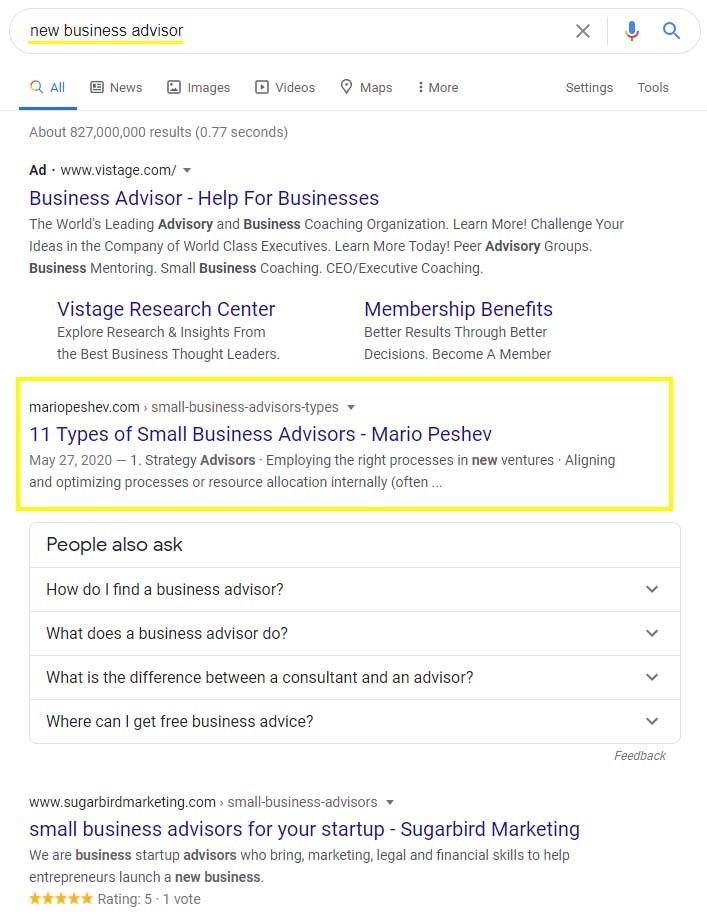 Target Keyword: new business advisor
Ranking: 3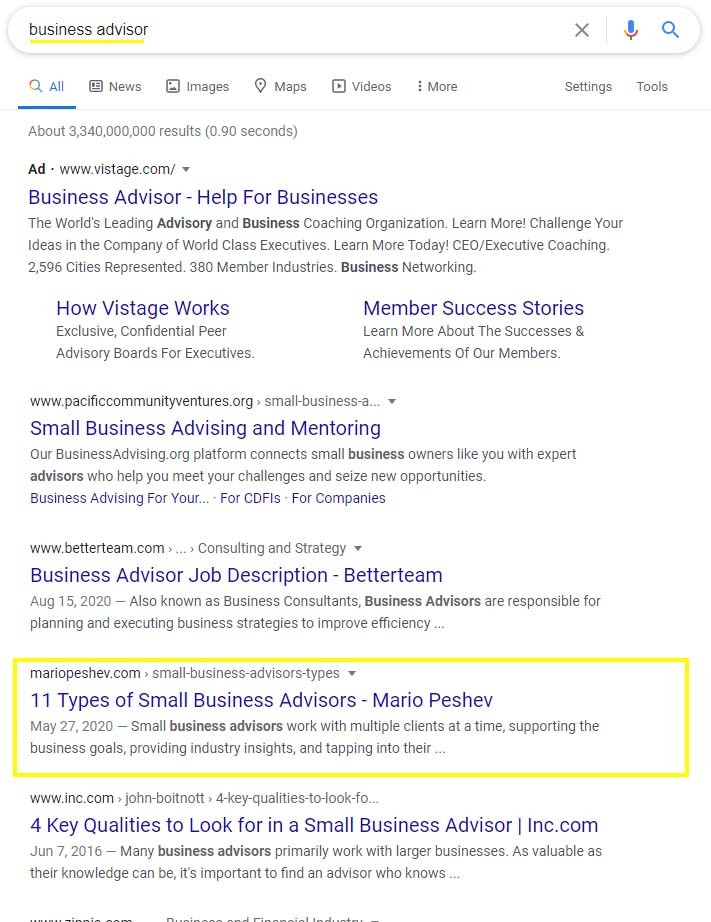 Target Keyword: business advisor consultant
Ranking: 2
Target Keyword: company advisors
Ranking: 5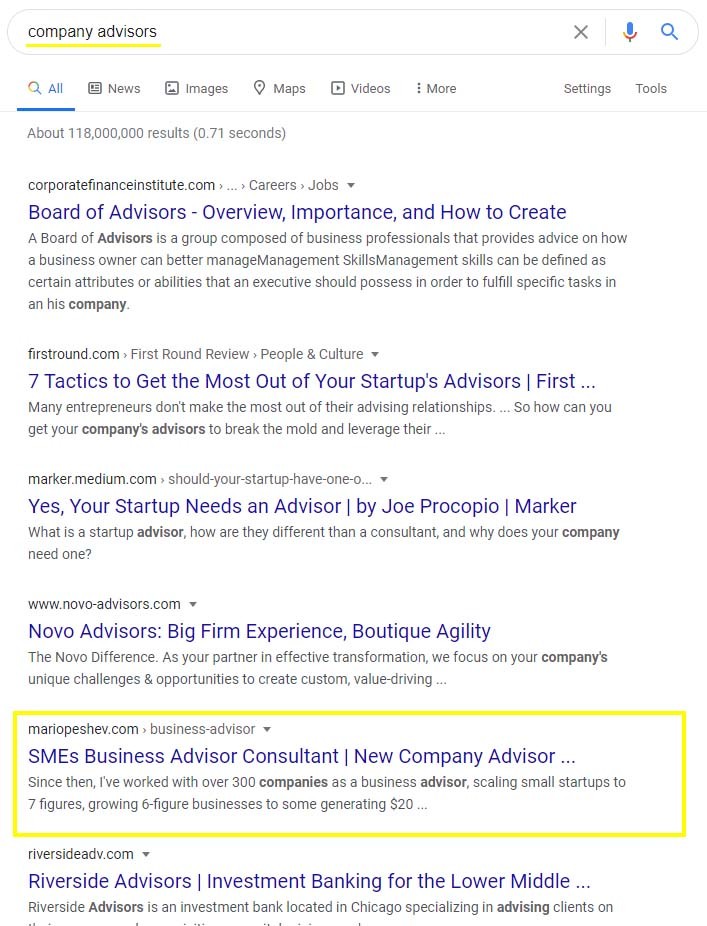 MAKE A MOVE
Stop guessing and start making concrete moves toward better search engine rankings, more website traffic and a better online marketing strategy. We're here to help your business reach the top.
Contact us today!