Liberty Flagpoles is a veteran-owned business located in Hampden, Massachusetts that provides flags, flagpoles, and flag accessories to customers all over the country. Their goal is to help everyone proudly show their patriotism by properly flying high-quality flags outside of their homes and businesses. They're a leader in their industry and enjoy giving back to their community and veteran non-profits across the country.
From major online retailers like Amazon to large home improvement stores like Home Depot, there are hundreds of retailers selling flags and flagpoles with massive online presences. The inherent challenge was to take a small business website and get it to outrank high-authority sites from major national retailers, many of which spend millions on SEO campaigns.
The experts at Dabaran began the uphill battle by first optimizing Liberty Flagpoles' website with proper title tags, meta tags, and on-page keyword density improvements. Following extensive keyword research, we then ensured that all on-page content and meta content were consistent with the keywords we wanted to rank for. Combined with aggressive off-page link-building campaigns, Liberty Flagpoles' SEO strategy helped their website quickly rise in search engine rankings.
THE RESULTS
www.libertyflagpoles.com
Target Keyword: flag poles on sale
Ranking: 1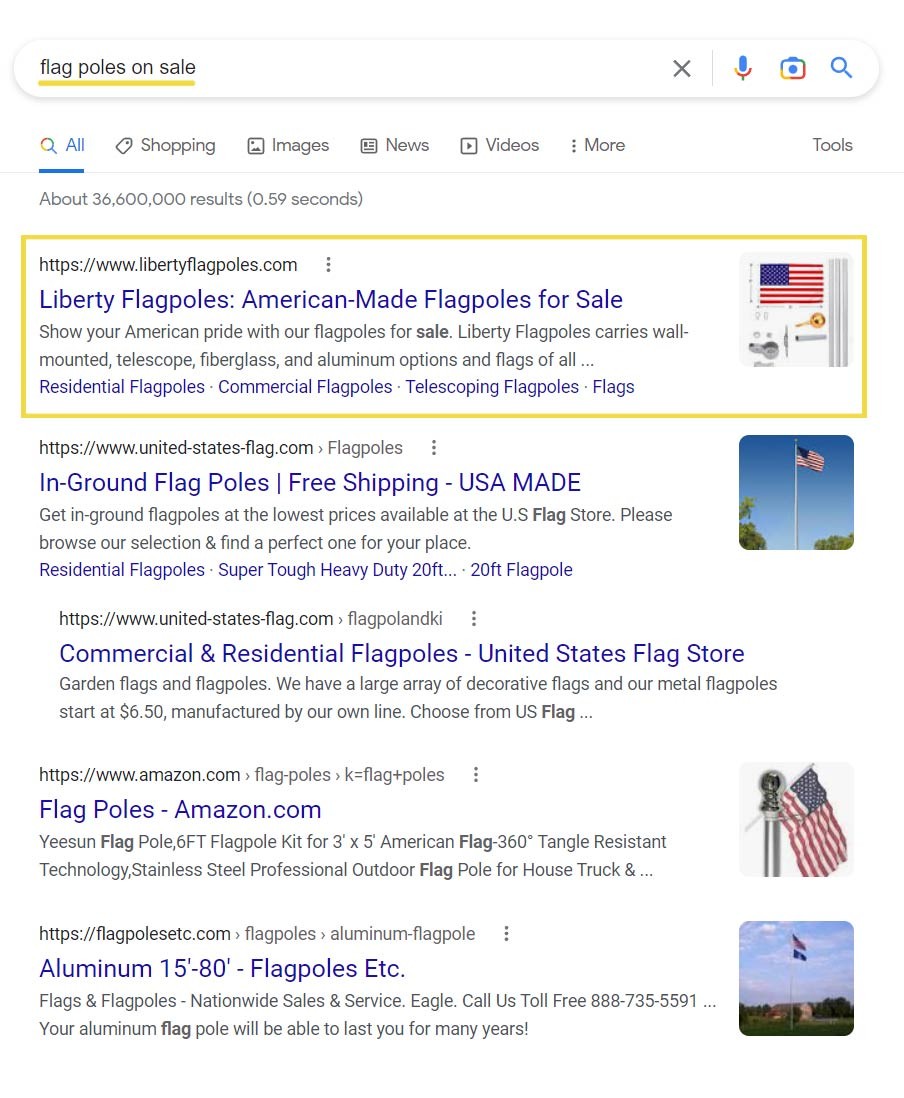 Target Keyword: telescoping flagpoles
Ranking: 1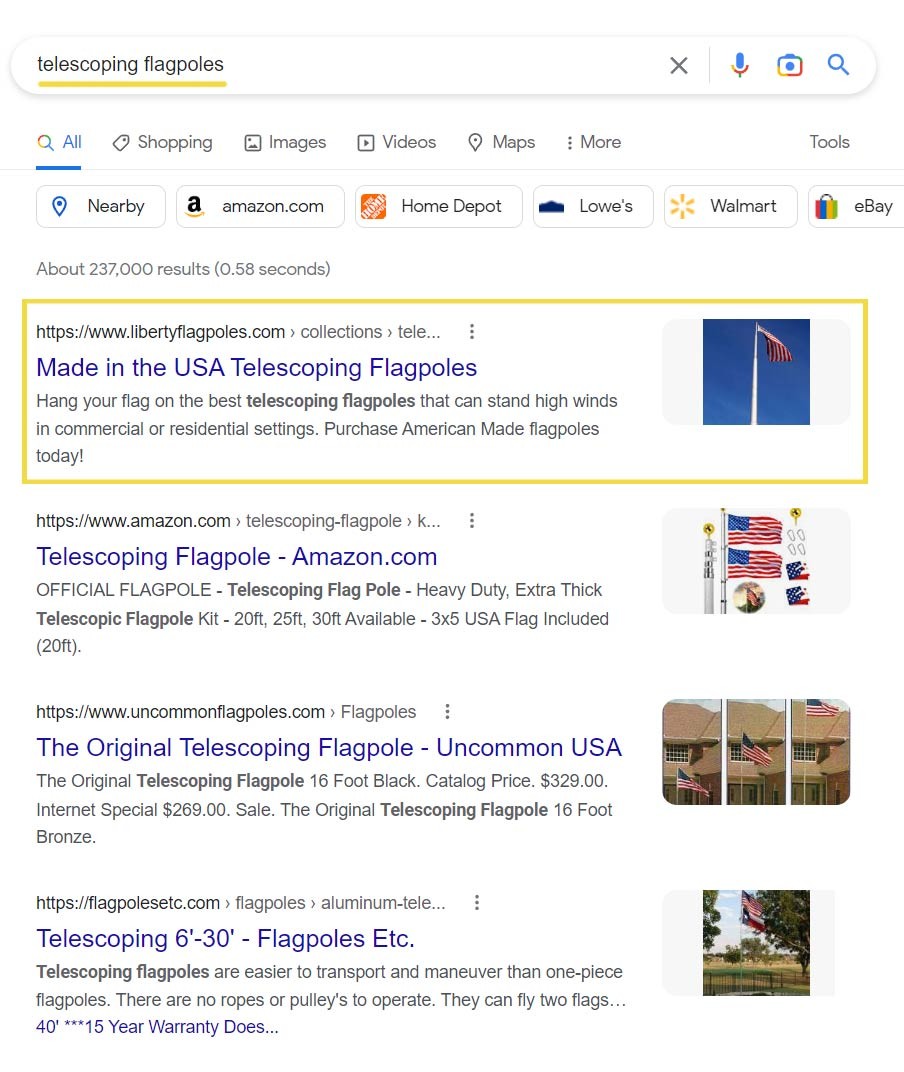 Target Keyword: us made flagpoles
Ranking: 1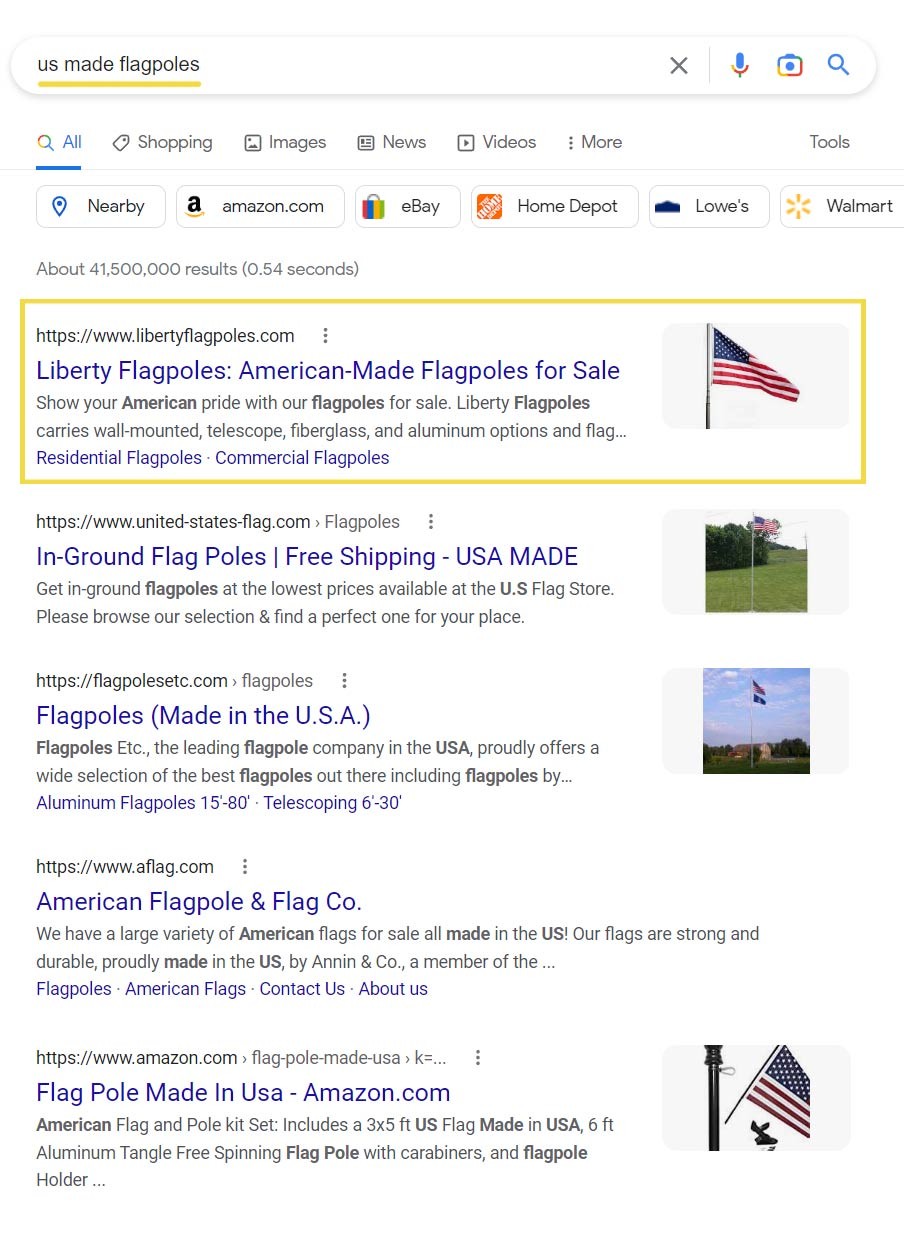 Target Keyword: flag poles for sale
Ranking: 2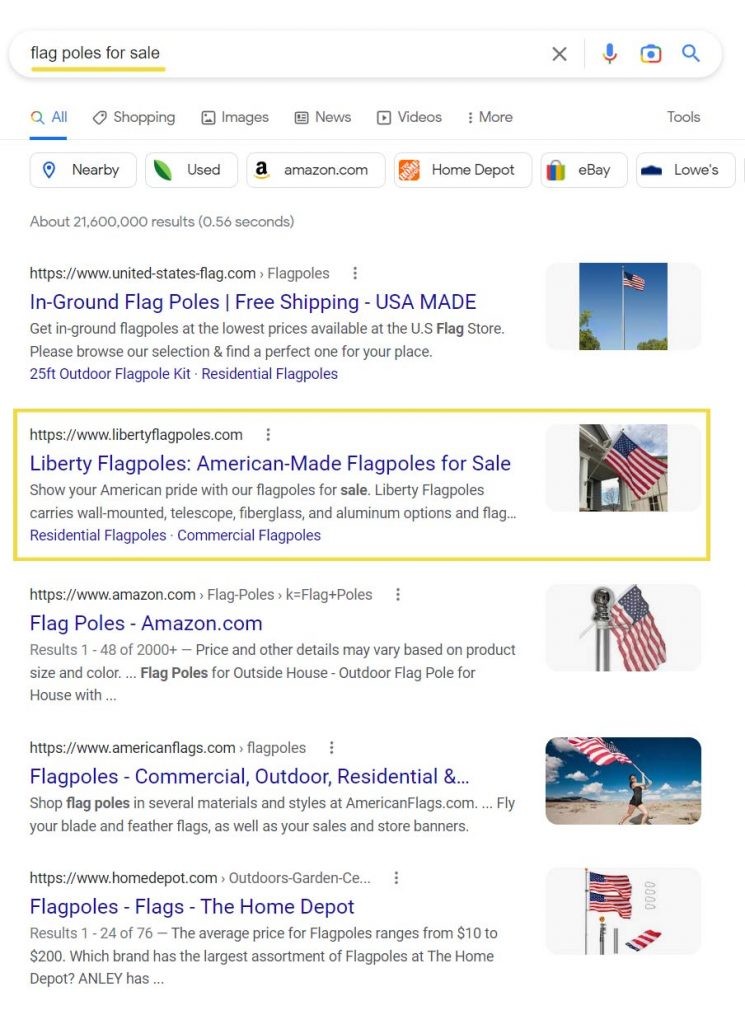 Target Keyword: commercial grade flagpole
Ranking: 3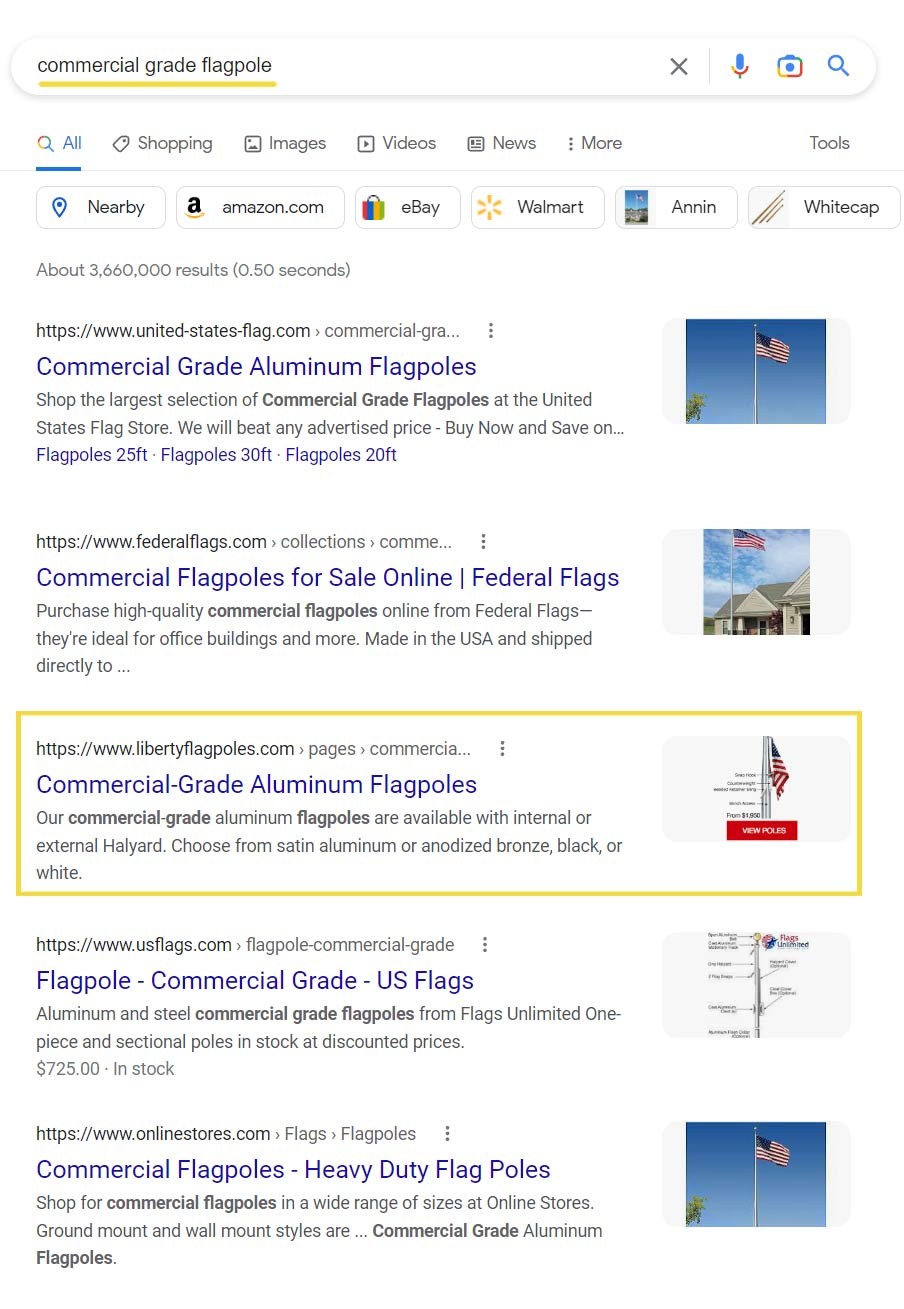 Target Keyword: flagpole kits
Ranking: 6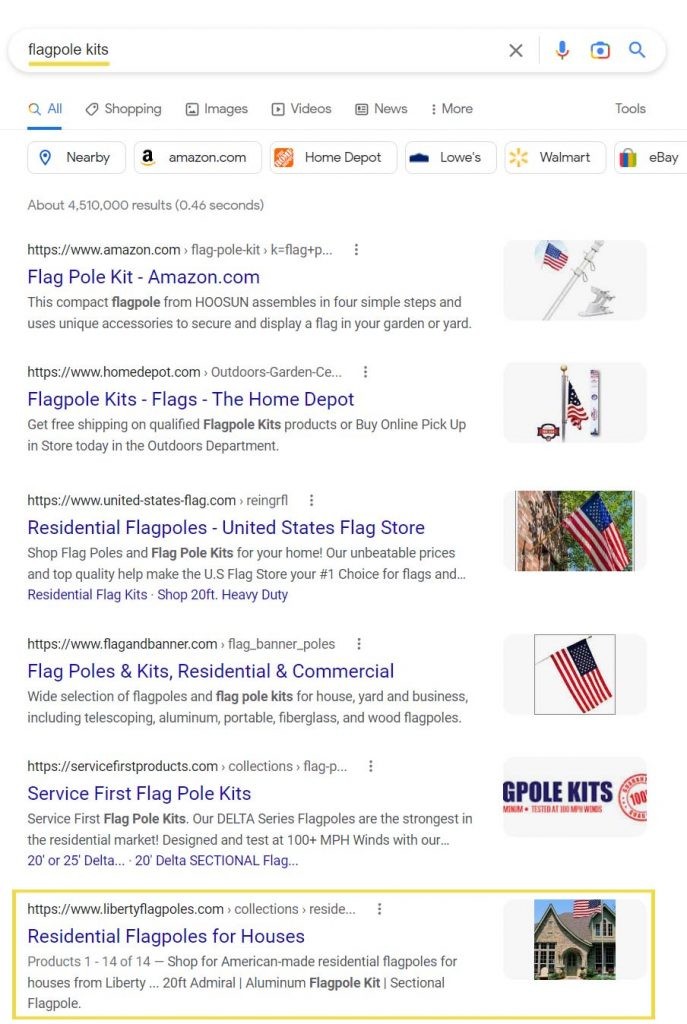 Target Keyword: wall mounted flag pole
Ranking: 6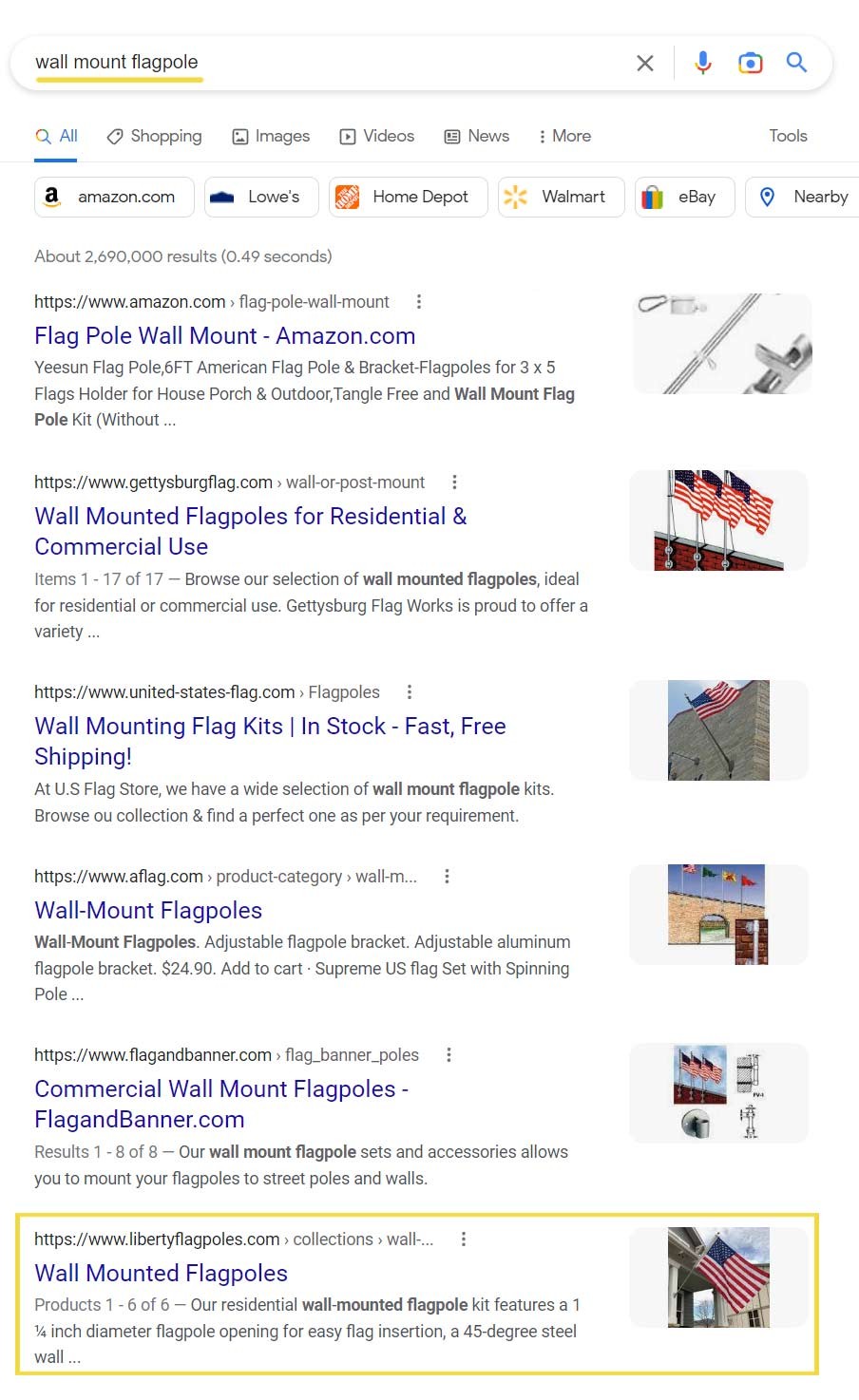 MAKE A MOVE
Stop guessing and start making concrete moves toward better search engine rankings, more website traffic and a better online marketing strategy. We're here to help your business reach the top.
Contact us today!