Instant Finance 24 offers customers payment solutions for a wide range of products from various retailers. One of their greatest benefits is that they allow customers to make purchases after a quick and simple application process. From electronics to household essentials, Instant Finance 24 makes it possible for customers to purchase their needs and wants, without having to worry about immediately paying in full.
Providing a service that is available to customers across the country meant that Instant Finance 24 had a large audience to reach. Because of this, it was essential that their website rank for specific search queries that were related both to the company and to the needs of its clients. We needed an SEO strategy that would answer consumers' questions while drawing them to this specific site.
Dabaran's SEO strategy was based on thorough research that showed what consumers were most interested in. Using this information, we implemented a combination of appealing content marketing, high-value search terms and backlinks. We also ensured that meta tags and title tags were optimized to include relevant keywords to improve search engine ranking and draw consumers to the site.
THE RESULTS
www.instantfinance24.com
Target Keyword: finance ps5
Ranking: 2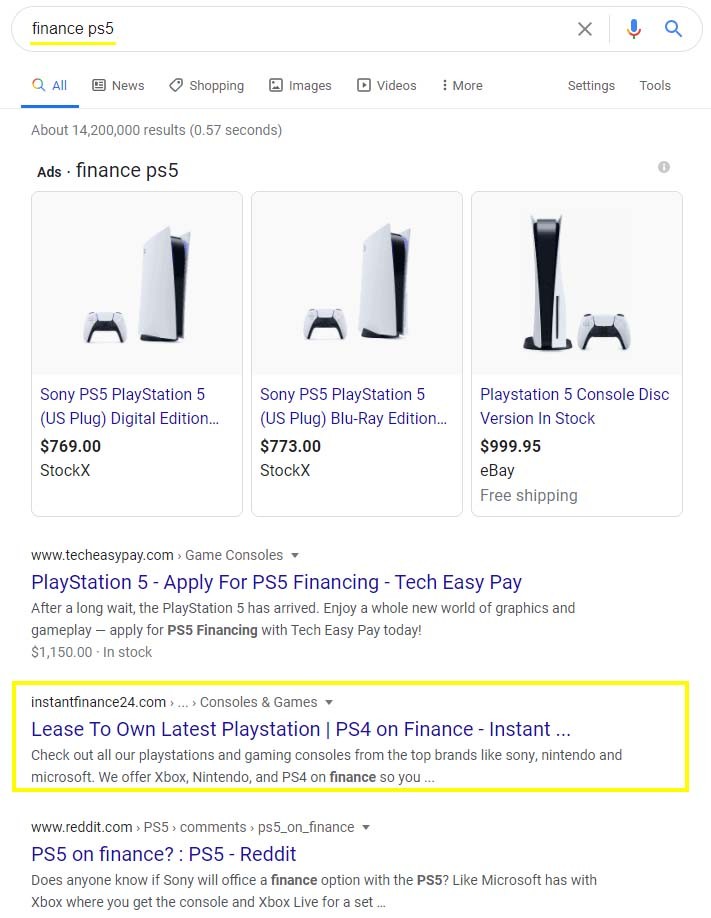 Target Keyword: ps4 on finance
Ranking: 2
Target Keyword: tablets on finance
Ranking: 2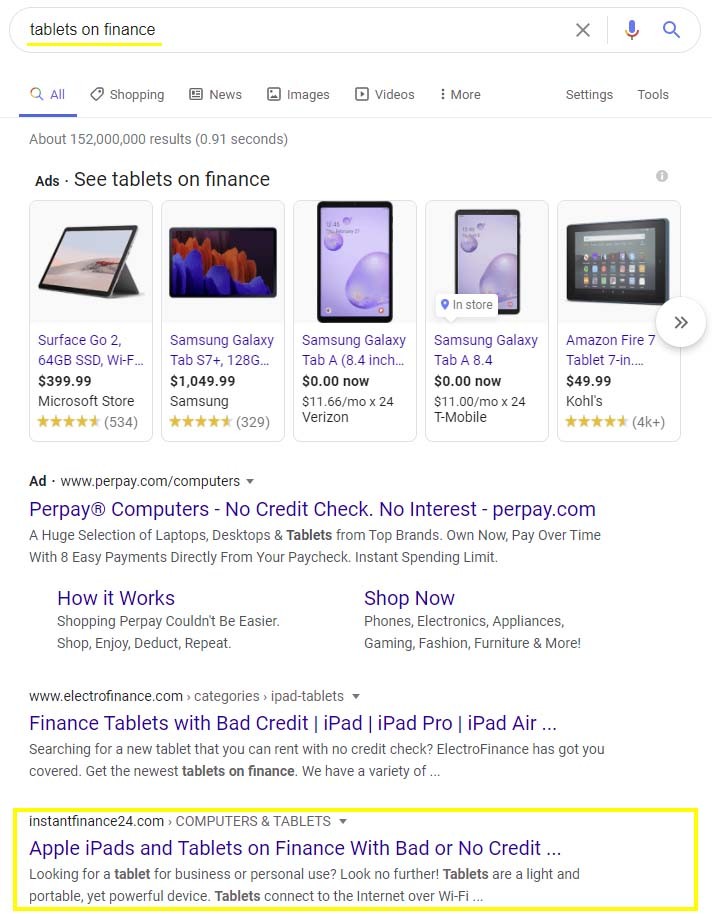 Target Keyword: lease dslr cameras
Ranking: 1
Target Keyword: lease to own dslr camera
Ranking: 1
Target Keyword: no credit check laptops pay monthly
Ranking: 2
MAKE A MOVE
Stop guessing and start making concrete moves toward better search engine rankings, more website traffic and a better online marketing strategy. We're here to help your business reach the top.
Contact us today!