CRMNEXT is an international company with offices in India, Northern California and Australia. They are a leader in Customer Relationship Management or CRM, a technology used to increase connectivity between businesses and customers. CRMNEXT specializes in financial services CRM and their clients include some of the largest banks in the world.
CRM lives in the same universe as SEO services, so CRMNEXT is a company that is a bit like Dabaran. Dabaran thrives in the business-to-business sphere, so the challenge for us was to make other businesses aware of CRMNEXT. Instead of trying to get search engines to deliver results to the general public, we need to get CRMNEXT to peers and potential partners.
 Dabaran did a thorough audit of CRMNEXT's website. We then made appropriate adjustments to keyword grouping and meta tags on the site. The next move was to make a plan for their off-site SEO presence. This was accomplished by producing marketing content that was then used to build links. This greatly increased CRMNEXT's presence on the web and within the CRM industry.
THE RESULTS
www.crmnext.com
Target Keyword: credit union crm software
Ranking: 3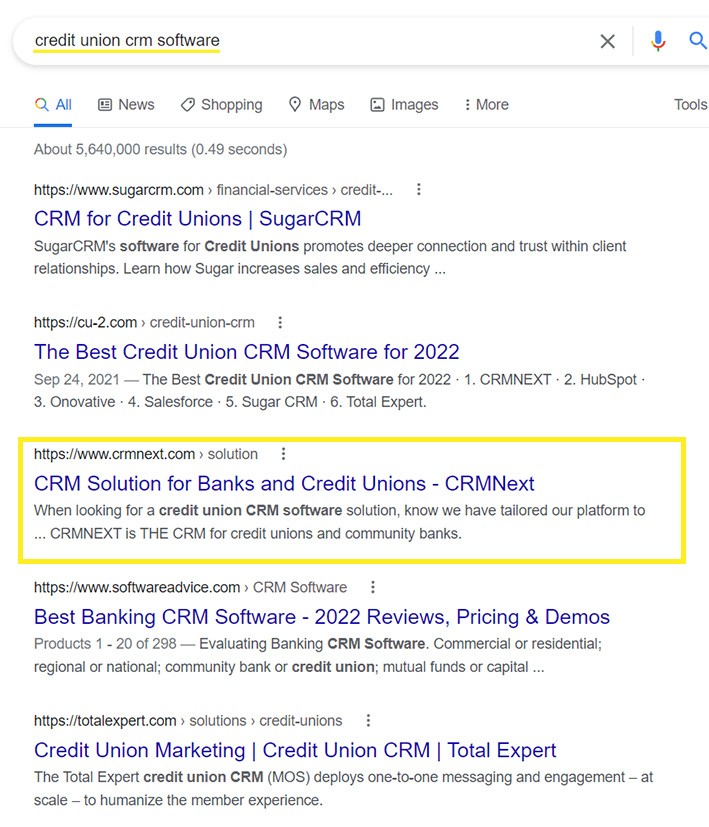 Target Keyword: crm for credit unions
Ranking: 3
Target Keyword: credit union crm
Ranking: 3
Target Keyword: credit union crm systems
Ranking: 4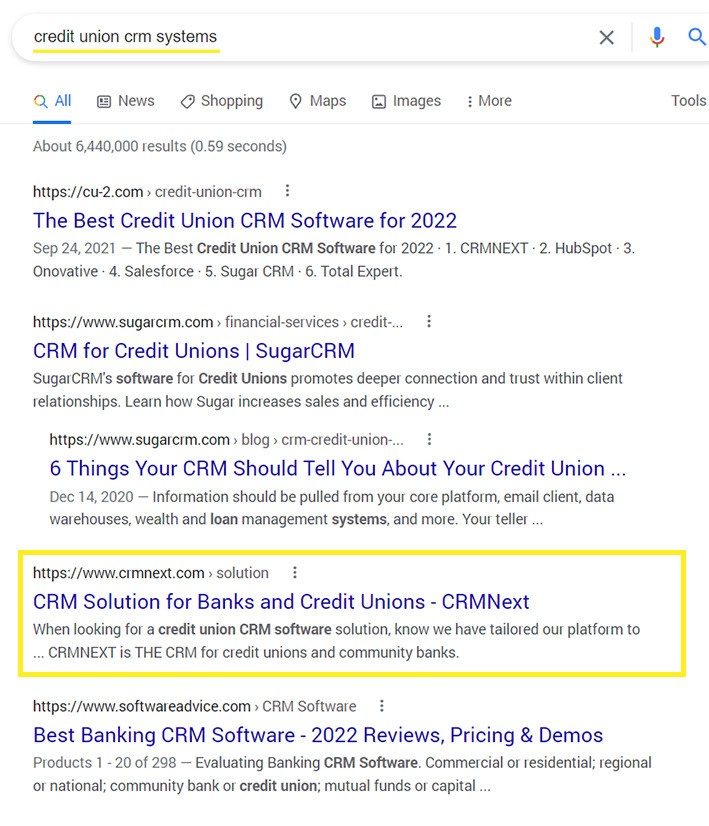 Target Keyword: crm in retail banking
Ranking: 5
MAKE A MOVE
Stop guessing and start making concrete moves toward better search engine rankings, more website traffic and a better online marketing strategy. We're here to help your business reach the top.
Contact us today!