Cooking Steels is a company that sells a line of specialty cooking tools. Their lines of pizza steels, grill grates and other products are some of the most popular items for the home cook right now. Cooking Steels have a very specific and lucrative niche in a multibillion-dollar industry. They do nearly all of their business on the internet through online sales.
While Cooking Steels is a small company based in Minnesota, they are trying to reach as many people as possible across America. They offer a specific line of very hip, in-demand products that have a passionate following. Dabaran needed to create the links to get Cooking Steels further up the ranks in a competitive space. Getting more foodies aware of their company was paramount.
Dabaran helped Cooking Steels figure out that more than anything, they needed to build links. We are a leader in link building, which is a crucial element of SEO. These links get search engines to notice their business more and increase their trustworthiness according to the specifications of the search engine. In turn, these search engines will return results that will draw new customers to their website. This is the essence of successful online retail. 
THE RESULTS
www.cookingsteels.com
Target Keyword: square pizza steel
Ranking: 1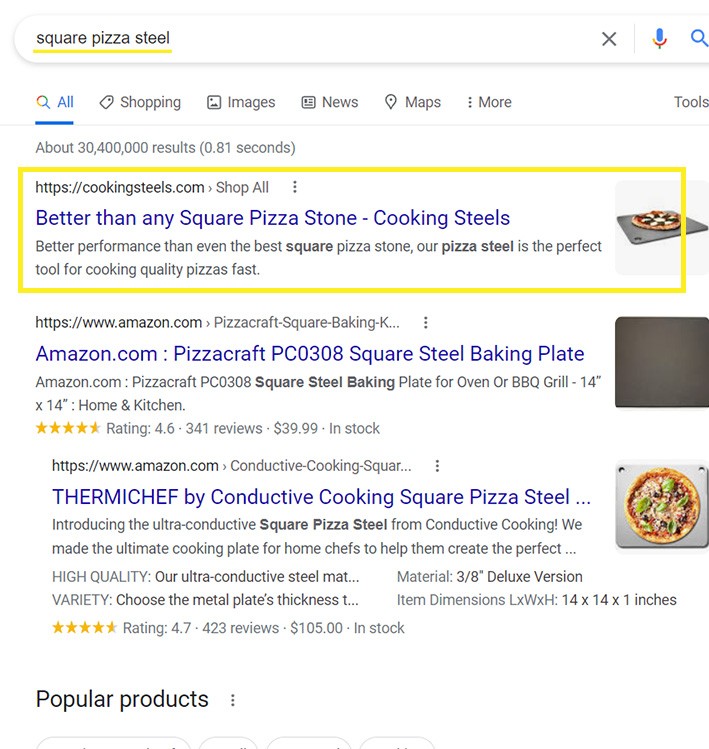 Target Keyword: indirect grill griddle
Ranking: 1
Target Keyword: cooking steels
Ranking: 1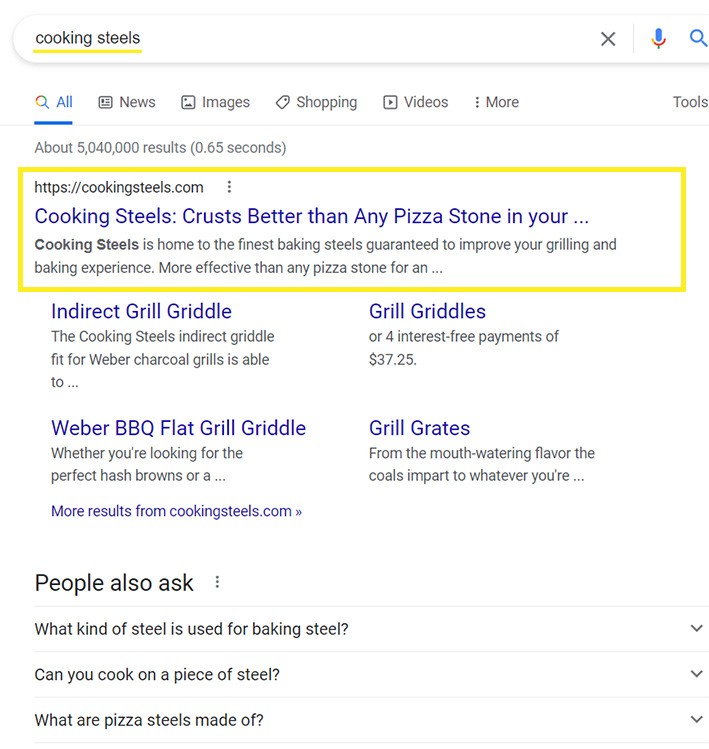 Target Keyword: round pizza steel
Ranking: 1
Target Keyword: conductive grill griddle
Ranking: 2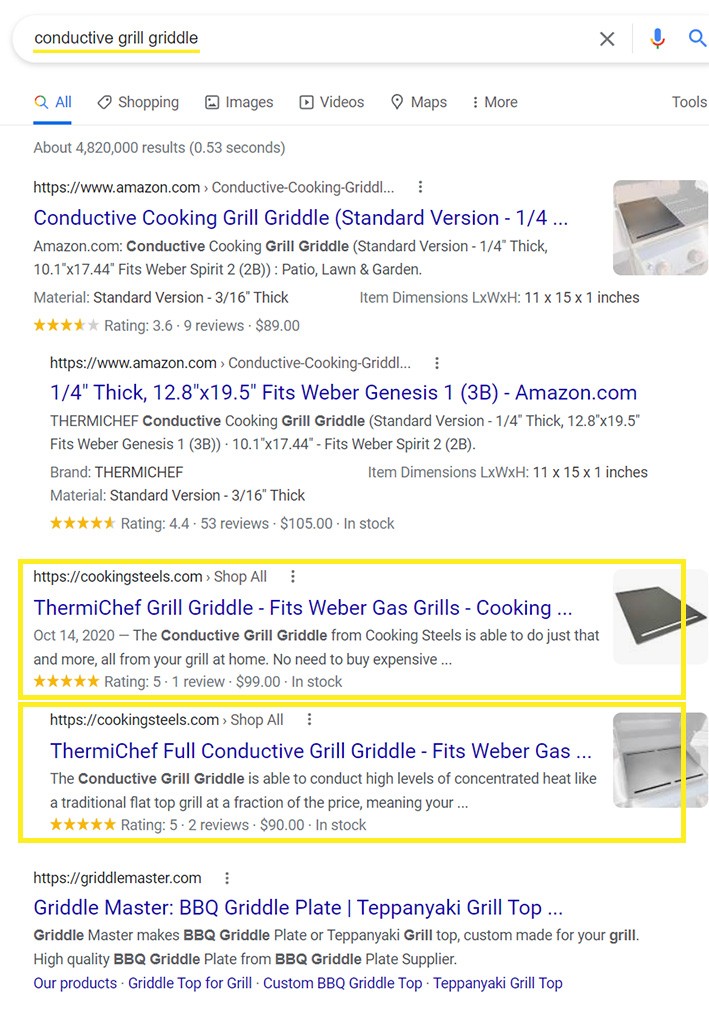 Target Keyword: weber flat top
Ranking: 6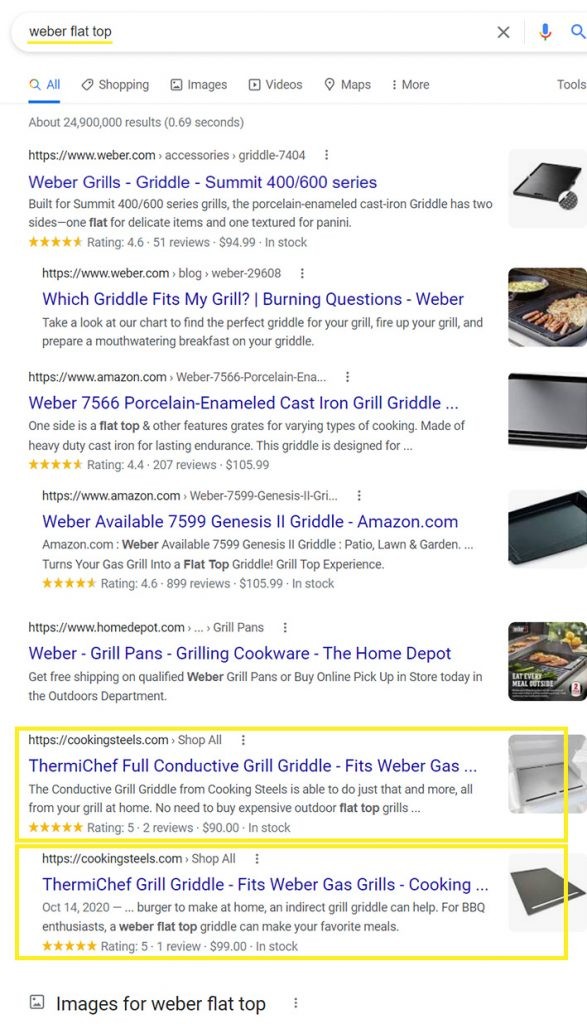 Target Keyword: pizza steel
Ranking: 7
MAKE A MOVE
Stop guessing and start making concrete moves toward better search engine rankings, more website traffic and a better online marketing strategy. We're here to help your business reach the top.
Contact us today!