Clean Eatz Kitchen is all about providing the best premade meals delivered right to your door.All their meals are prepared with the highest-quality ingredients designed to fit specific nutritional goals. For the past ten years, they've helped thousands of people all over the country eat better, live healthier lifestyles, and reach their fitness and nutritional goals. That's why their motto is, "We Change Livez."
Meal prep delivery has exploded in popularity over the past few years, and the competition online has gotten fierce. Since most people begin their search for services online, including healthy meal prep delivery, the most effective way to generate new customers is to outrank the competition in the SERPs and appear at the top of the search results for specific queries.
Dabaran began implementing our SEO strategy by performing detailed keyword research, followed by on-page optimizations, including updating meta tags and title tags. Based on our in-depth keyword research, we also performed keyword density improvements for onsite content. The goal was to rank for keywords related to Clean Eatz Kitchen's various meal services and nutritional offerings. The final push to outrank the competition came from a robust off-site link-building campaign to boost the website's domain authority.
THE RESULTS
www.cleaneatzkitchen.com
Target Keyword: high protein meals delivered
Ranking: 3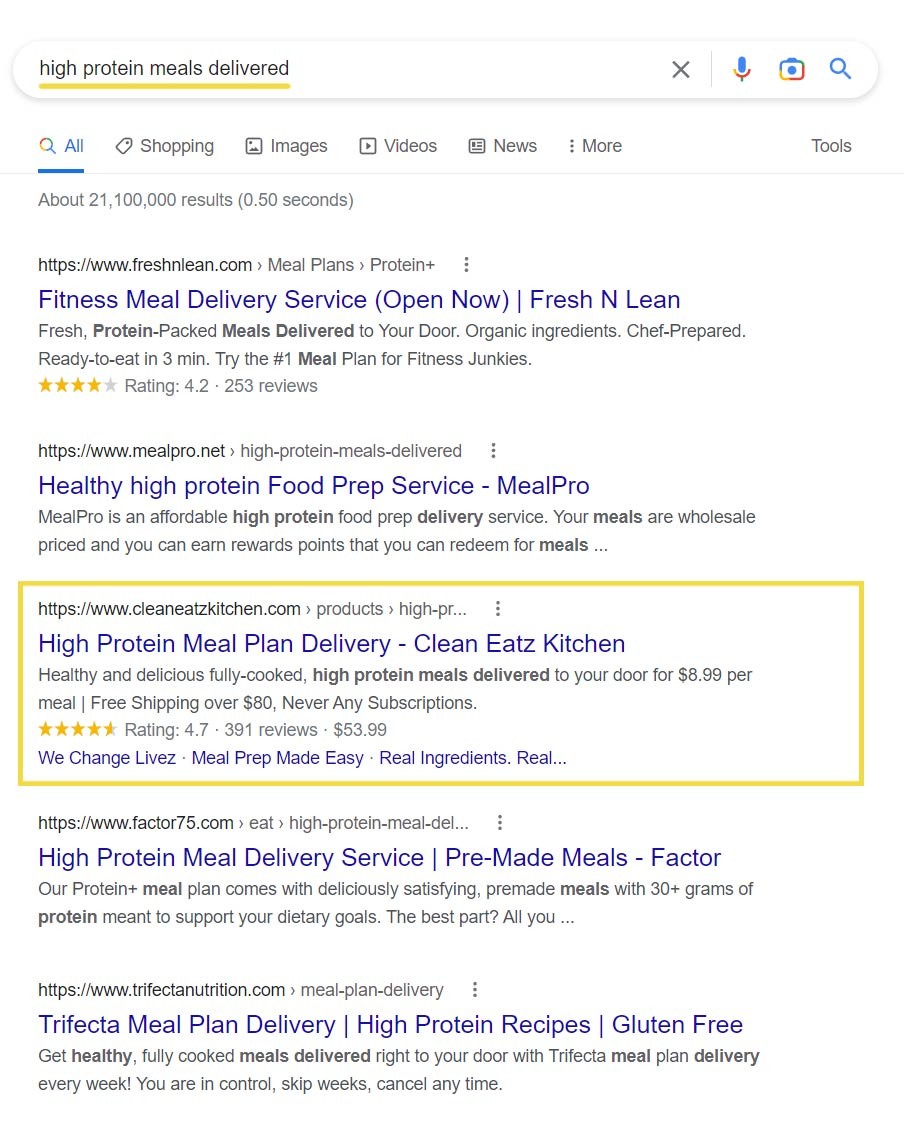 Target Keyword: weight gain meals delivered
Ranking: 3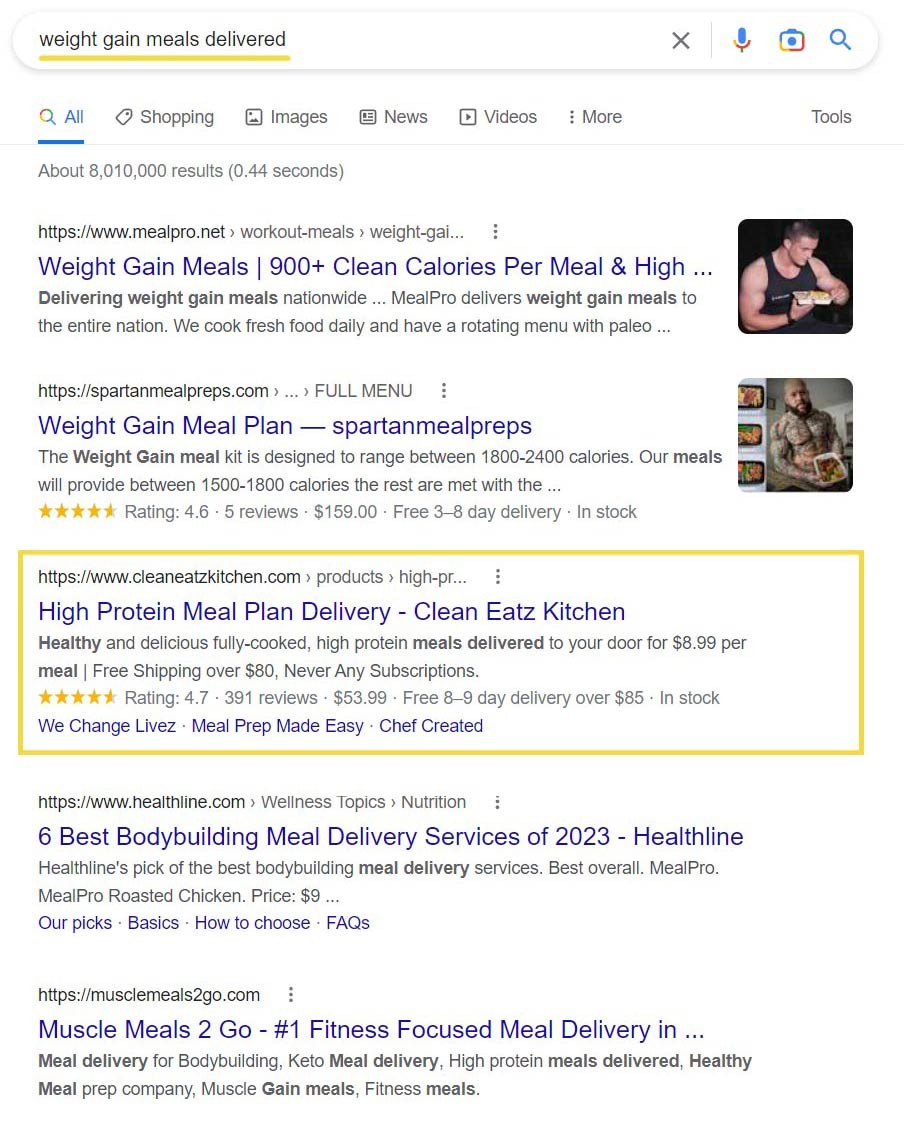 Target Keyword: high protein meal delivery
Ranking: 4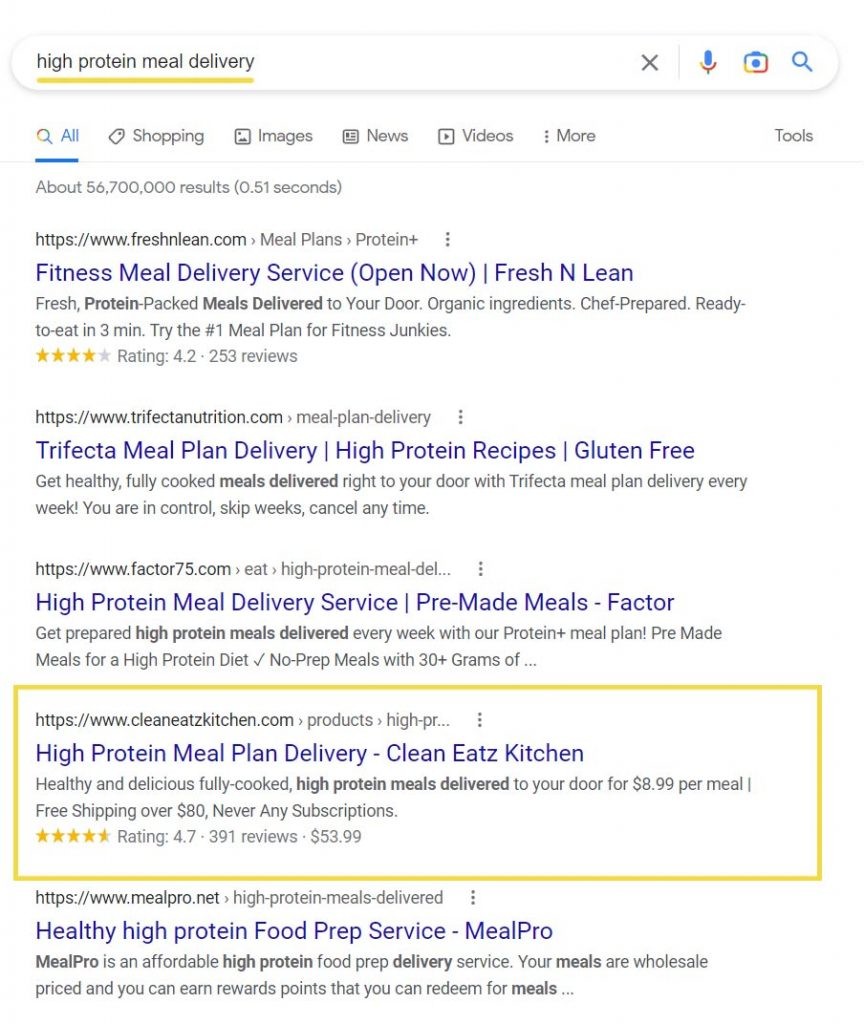 Target Keyword: weight gain meal delivery
Ranking: 4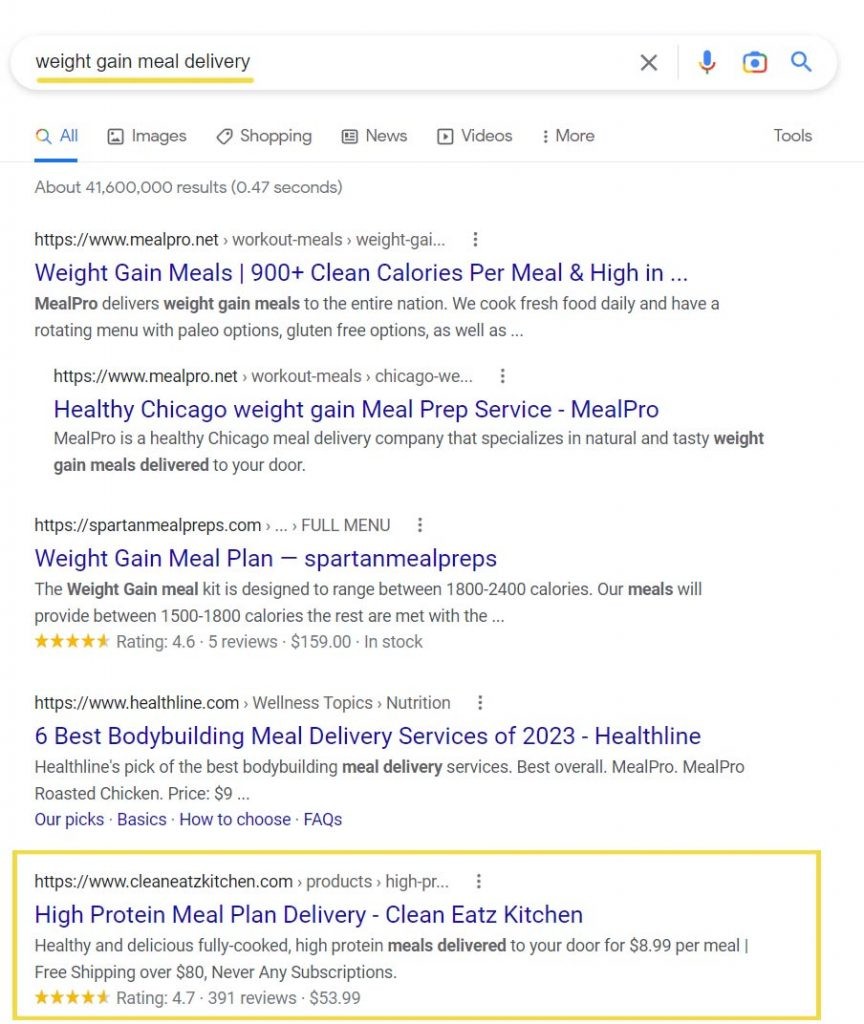 MAKE A MOVE
Stop guessing and start making concrete moves toward better search engine rankings, more website traffic and a better online marketing strategy. We're here to help your business reach the top.
Contact us today!