We help to create visual strategies.
We want to hear from you. Let us
know how we can help.
Everyone wants to reach the top of the search engine results page (SERP), and its no wonder why. It's where to find all the online traffic. Over two-thirds of all online experiences start with a search engine. And of all the billions of searches every day, only 0.78% of users make it to the second page of search results.
What does that mean for your business? If you want to drive traffic online, you need to make it on the first page of the SERPs. But how can you determine how strong your website's online presence is? That's where Domain Authority comes in.
Domain Authority, explained
Domain Authority (DA) is a ranking that predicts how likely a website is to rank on a search engine results page. It's essentially a numerical SEO score for your website. Domain Authority rankings range from one to 100, with 100 being the best. The higher your score, the stronger your website's SEO and the more likely you are to rank on the SERPs.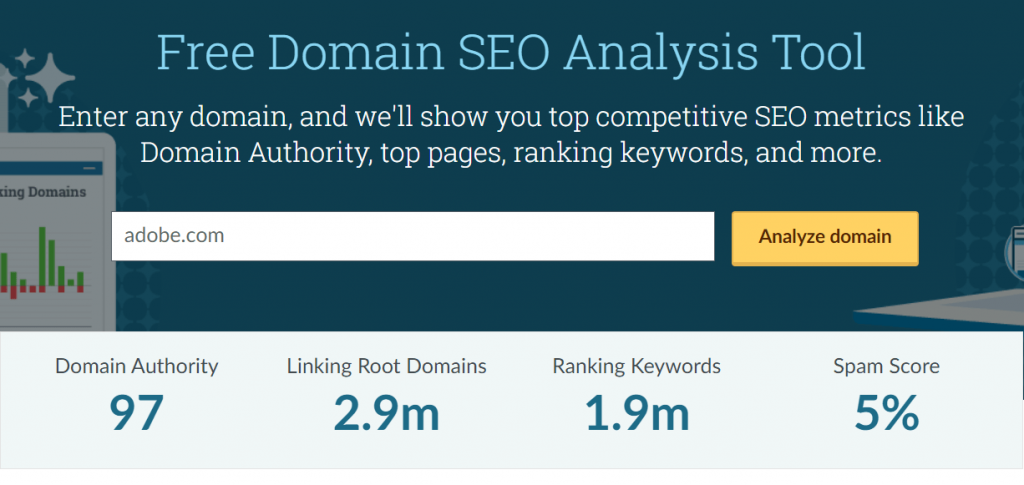 Domain Authority was developed by the SEO giant Moz to make it easy for website owners to see how their website SEO strategies are performing.
While Domain Authority itself isn't a ranking factor for Google or other search engines, it's an essential tool for any SEO strategy. Think of it like a report card for your website SEO strategy. Instead of guessing and checking, crossing your fingers that you'll eventually make progress, you can use Domain Authority to track your SEO power and campaign progress.
How is domain authority calculated?
There are dozens, if not hundreds, of criteria that go into calculating an overall SEO score. Domain Authority takes some of the most important SEO factors and determines the power (authority) of your website's SEO strategy, putting it into an easy-to-decipher numerical score.
Domain Authority looks at key SEO ranking factors, such as:
Linking root domains
Total number of backlinks
Quality and relevance of backlinks
Ranking keywords
Content quality
Social signals
Overall SEO performance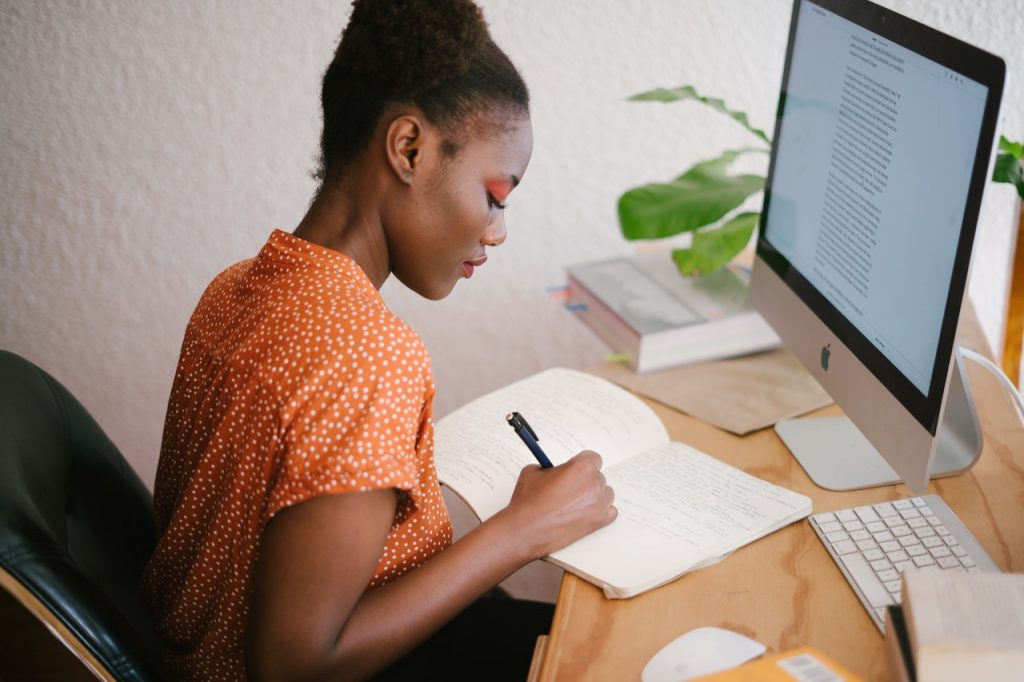 Not only does Domain Authority look at your website, but it also compares your website against thousands of other competitors and even uses data from rankings of thousands of real-life search results to compare against your website.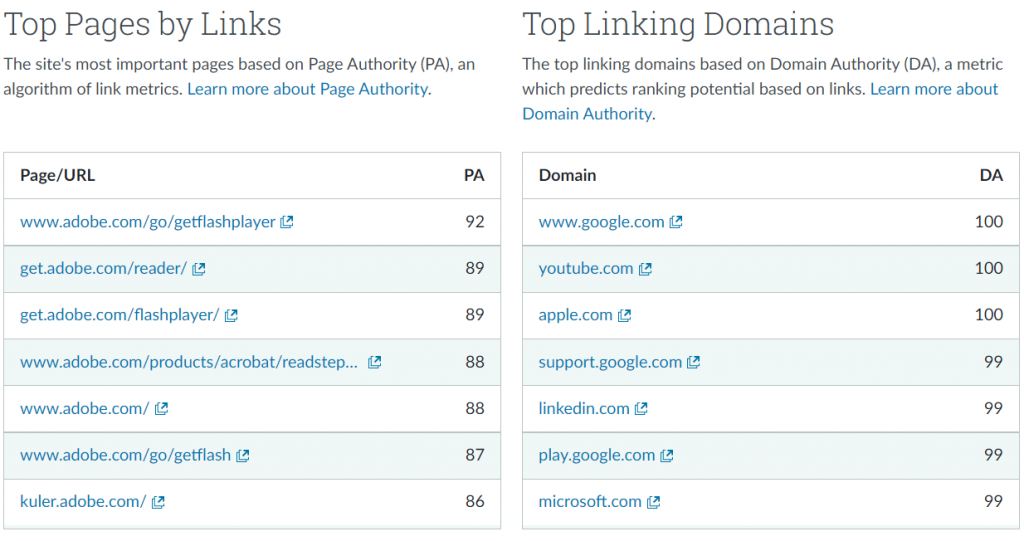 Search engine optimization is a highly technical field, and Domain Authority is designed to make it easy for even the least knowledgeable website owner to understand where they stand.
Want to calculate your website's Domain Authority to see where you stand? All you have to do is go to Moz's website and enter your domain address. You can see your Domain Authority score in just a few seconds. Then, you'll know whether you have to get to work, or if you really have to get to work.
What's a good Domain Authority score?
The word "good" is relative. It all depends on your industry and your competition. For example, if your closest competitor has a Domain Authority score of 30, a 40 is a great score. But if you're competing against an internet giant like Amazon, a 95 probably won't even cut it.
If you want to determine what score you should be aiming for, use Moz's Domain Authority calculator and input some of your competitors' domains to see where they rank. A good score will be anything higher than them.
Ready to boost your Domain Authority?
The best way to increase your Domain Authority is to implement proven SEO strategies like proper keyword research, content creation, and link building, to name a few. Because SEO can be complicated, it's always a good idea to work with an experienced SEO firm to get your Domain Authority where it needs to be.
Ready to boost your Domain Authority? Contact me to get started today. I'll take the time to learn about your website and industry to implement effective SEO strategies that'll boost your Domain Authority and help you outrank the competition online.