We help to create visual strategies.
We want to hear from you. Let us
know how we can help.
Ranking highly on search engines remains to be a challenging task in 2021. In fact, the competition is going to get tougher. In May, Google will include core web vitals and page experience in its ranking factors.
As businesses try to improve user experience, targeting keywords and matching them with search intent become even more important.
Algorithms will get stronger, so the best practices you've learned in years past will become outdated. At Dabaran, we keep up with the latest trends in the SEO world, and we use these to meet our clients' goals.
Recently, we received a 5-star rating on Clutch, a B2B ratings and reviews website, frm one of our customers, an online-based gift store.
In our ongoing relationship, our goal is to drive organic traffic to the website. Targeting 20 keywords, we started with a site audit and on-page optimization efforts. To help them compete better, we produced valuable content for their website. We also built strong links to boost their domain authority.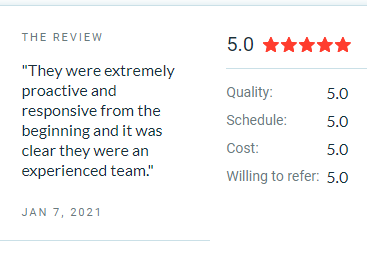 Using our expertise and SEO know-how, we've moved the website's ranking up for many of the keywords we targeted and more. We started seeing results after just three months. The store currently ranks highly for 98 keywords.
Another client, a telecommunications company, also left a shiny 5-star review. Our task was to rank number one for select keywords, and the main goal was to give their online presence a boost. 
With this in mind, we worked to understand the client's requirements and set expectations realistically. Then, we let our SEO experience do the work. We collaborated closely with the client and helped them convert leads frm the traffic they attained on the website. Here's what the client has to say:
Dabaran was also recognized by The Manifest, Clutch's sister website, as one of the top SEO companies in Chicago. We're ranked 12th out of 90 firms, and that's been a great achievement for us. Check out The Manifest to see our list of projects.
We provide various SEO services, including site audits, competitor analysis, on-page optimization, link building, and content marketing. We also excel at local SEO, which helps you target local customers better, whether you have an online shop or a physical store.
We're a team of talented SEO professionals, link building experts, and digital marketing strategists. If you think you need our services, feel free to contact us or visit Dabaran.com to know more!