We help to create visual strategies.
We want to hear from you. Let us
know how we can help.
Using videos on landing pages is a make-or-break move; you either nail it or create a complete disaster.
Typically landing pages with videos fail for the following reasons—the video content is unnecessarily long, placed in the wrong section, or missing a vital component, for example, a CTA.
To avoid making these mistakes, here we explain five video optimization tips for top SEO services. Chicago is a hub for companies hoping to boost conversions for their clients. Read more to learn about landing page video optimization.
Videos should educate.
When someone navigates to your landing page, there is a high likelihood they want to know more about your brand and services.
Hence, your video should be educational and not contain fluff that adds little to no value for the visitor.
Consider your landing page as an elevator pitch. It should inform the visitor of who you are, what you do, how you're different from competitors, and how all the above will help solve their pain points.
However, easier said than done; stuffing this information into a quick, 1 to 2-minute video requires work, as anyone who has done it would know. To achieve the best results in the shortest window of time, search for a great SEO company, Chicago has many excellent options. Doing so will help minimize mistakes and the risk of unsatisfactory results.
Trying to condense the best parts of your brand in a way that is convincing and presentable in a short time frame is a substantial challenge. Though this is essential to producing a quality video that educates your audience.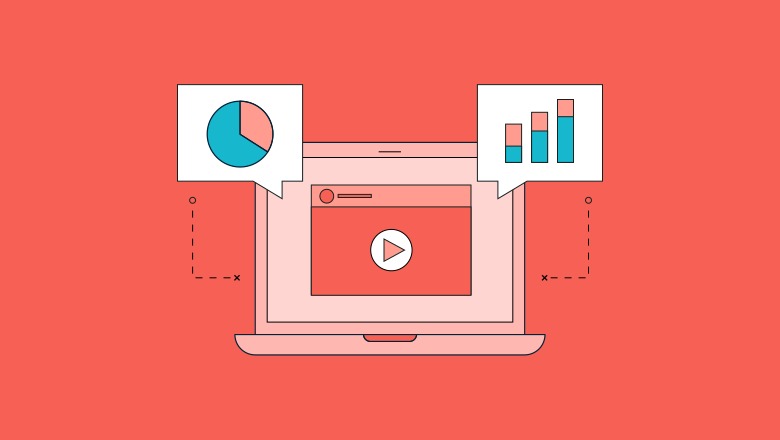 Focus on a clear goal
Avoid building a 100-point manifesto that promises to revolutionize the digital industry with an ultimate solution; you don't want to make your video a jumbled mess and deliver nothing.
Select a clear goal for your video and play it throughout the content.
Do you want the visitor to sign up for the form, buy a product or service, or click on a link? The message should be crisp and clear.
Some common landing page goals include encouraging visitors to buy directly from the website, click through to another form, download an eBook, playbook, or tool, and share the content with their social connections.
Place the video above the fold
Placing the video above the fold can lead to maximum impact—an area on your landing page that is entirely visible without the need to scroll.
Companies placing their landing page video directly above the fold will notice immediate differences. One company stated its average conversion rate jumped from 1% to 15% by visitors viewing their landing page content.
Moreover, you can also use a technique in which the video enlarges when clicked and dims the background for maximum prominence.
Add a strong CTA
Having an aesthetically pleasing landing page with everything intact but a relevant CTA isn't going to deliver results. An experienced SEO company, Chicago or elsewhere in the United States, will recommend this tip for optimizing your landing page videos.
A strong, clear CTA should be specific, create a sense of urgency, and help visitors in their shopping journey. Don't expect them to figure out what they should do next by themselves.
For example, if the landing page video aims to market the company's new playbook, then the goal should be to register downloads. The CTA should encourage watchers to download the playbook, either throughout the video or at the end. Help visitors with clear, concise instructions, such as, 'Download My Playbook.'
If you've done great work producing high-quality videos, why not do the same for the CTAs? After all, the leads generated help you categorize them into MQLs and SQLs while gaining a deeper understanding of what part of the sales funnel they belong in.
Keep the videos short
According to Visible Measures, if you don't provide essential information within the first 10 seconds of your videos, 20 to 30% of your visitors will bounce off your page.
The remaining 70 to 80% might offer you 30 seconds of their time. However, one-minute videos are ideal for optimum attention span and engagement, as advised by many experts at top SEO services. Chicago – based companies are a great place to start looking for experts.
Five-minute videos can offer a decent retention rate; until the duration reaches the 13-minute mark. Guests are less inclined to stay for such lengths.
Although some videos are made to travel a distance, for example, product demos and tutorials, long-form tips, etc., they only work if the content is engaging enough.