We help to create visual strategies.
We want to hear from you. Let us
know how we can help.
Any business that is online can benefit from the expert services of an SEO firm. Even those that mainly operate out of a brick-and-mortar establishment or thrive on word of mouth can increase their reach by implementing search engine optimization strategies.
 
Search Engine Optimization (SEO) is a combination of strategies that make businesses more visible to their target audiences online, while also improving the retention and conversion of online visitors to customers. SEO techniques may include things like improving web page speed, creating content, expanding your online network through backlinks, or adding alt-text to images and videos on your landing page. Because it's such an involved and multi-faceted process, many businesses are turning to SEO firms to help them create and implement an SEO strategy. And it's not just big corporations. In fact, most SEO firms agree that small, local businesses actually benefit the most from working closely with an SEO professional.
 
With that in mind, here are five industries that can benefit from investing in SEO services.
?Fashion
More and more people are shopping online these days, and clothes are at the top of the ecommerce list. Shopping for clothing online isn't new, but as it becomes more popular, smaller fashion designers and boutiques are looking to get a piece of the online profits typically reserved for bigger name brands. One way they can do this is by improving their SEO. In order to contend with huge fashion warehouses, smaller shops need to be visible to their target audiences. Getting them higher up the ranking is one way this can happen, while garnering a loyal following through the use of social shares, social media campaigns, and cutting-edge content will keep the momentum going.
?Tech
One might assume that any tech startup can probably handle their own SEO, however just because these things exist in similar spheres, they are not the same. SEO is equal parts strategy and technology. It includes networking, staying on top of digital marketing trends, understanding what potential customers are searching for, and how to keep these customers on a webpage once they've found it. For many tech companies, especially startups, their focus is (and should be) on developing their products and making their company profitable. By hiring an SEO firm, tech startups can expand their reach beyond their niche audience. It can also attract the attention of potential investors or larger companies looking to make acquisitions.
?Non-Profit
As the name suggests, organizations in the non-profit sector typically do not spend money on products and services outside of their immediate causes. However, SEO is an ideal strategy for non-profits looking to expand their reach and get more people talking about their cause. Because of the increase in web traffic a successful SEO campaign can achieve, most non-profits can expect a significant return on investment when they work with a reputable SEO firm. These experts will not only help get them higher up in the ranking for their search terms, but they can also create shareable content that will get people talking about their cause and inspire them to help.
?Health & Wellness
The wellness industry is one of the largest growing sectors, especially when it comes to ecommerce. This means that search engines are clogged with an ever-growing number of small businesses selling products, services, experiences, and information to groups of people who want to feel better, live longer, and look great. In order to stand out, these businesses need to bring in the professionals. An SEO firm can help health & wellness startups and small businesses become an authority in their niche through the use of both on-page and off-page content that is specific, relevant, and valuable. By creating connections with other high-authority sites, SEO firms can bring in more traffic, get their website higher in the rankings, and help visitors discover why they are the best choice out of the bunch.
?Finance
Most large financial entities like banks don't need SEO services, since most people will pick a popular name and stick with it for life. Small financial services, however, are at an all-time high and need ways to stand out from the competition. Businesses like accounting firms, tax preparers, small lenders, credit unions, and others are vying for new clients and trying to hold on to the ones they have in an economically shaky time. Investing in SEO can be the difference between gaining a new customer or being overlooked for a competitor. Local services have the most to gain, with local SEO ensuring their contact information, location, opening hours, and services are easy to find by members of their community who may be used to doing things the old-fashioned way.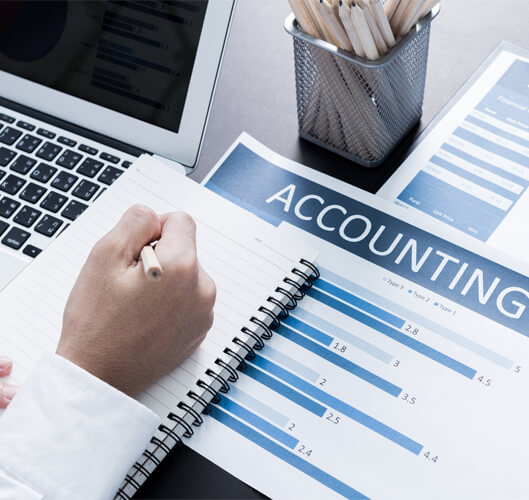 No matter what industry you are in, if you run or manage a business, odds are one of your goals is to increase your online reach, and another is probably to increase profits, sales, donations, or followers to your cause. The best first step to reaching these goals is to discuss your options with an SEO expert. They will usually start by performing an SEO audit on your current website and evaluate your online presence to find the areas that need the most improvement. From there, you can decide how much time, energy, and money you want to invest in your SEO. Any SEO firm worth doing business with will design a campaign that is manageable for you and will work hard to return the results you are looking for.